A show as full of the heart and charm as the film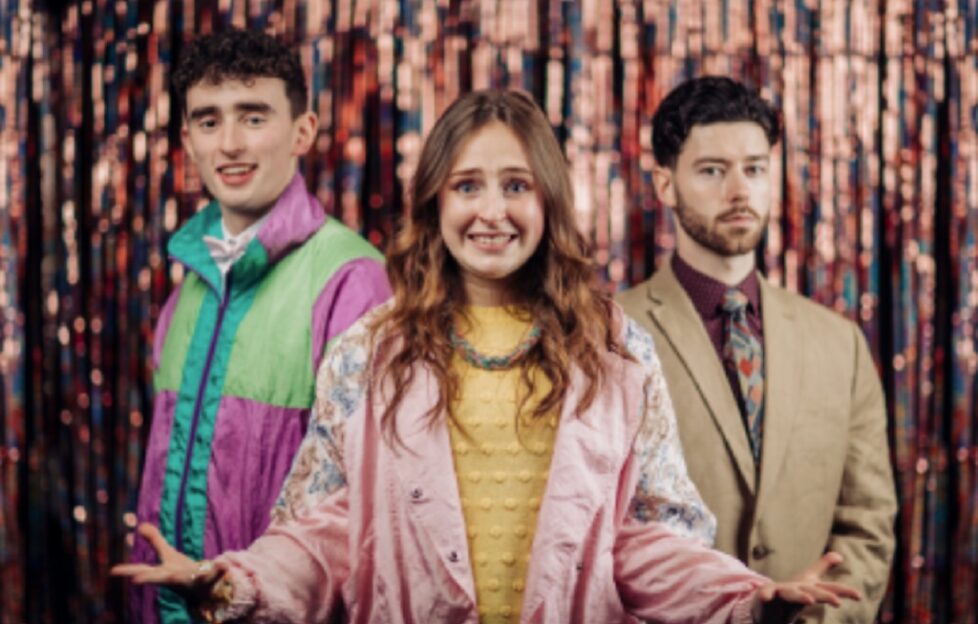 The Edinburgh University Footlights production of The Wedding Singer took to the stage on the February 16 – 19 at Rose Theatre and was full of just as much heart and charm as the original Adam Sandler and Drew Barrymore film.
After wedding singer Robbie Hart (Chris Kane) is left at the alter by his fiancée Linda (Megan Le Brocq), he falls into a downward spiral and ruins a wedding with his bitter lyrics and offensive comments. His friends and bandmates Sammy (Beni Barker) and George (Joey Lawson) try to cheer him up but its Julia Sullivan (Phoebe Simpson), a hopeless romantic and waitress who works the same functions who goes out of her way to cheer him up.
Soon, they begin to develop feelings for each other, which is a shame because Julia is soon to be married to schmoozing wall street boyfriend, Glen (Mitchell Collins).
Chris Kane certainly has more charm than Adam Sandler and a fresher vocal range that brought to life all Robbie Hart's highs and pitiful lows. Watching Chris shift from a wedding singer who believed in what he was selling to a bitter pessimist was a delight to watch. Phoebe Simpson was the perfect Julia, full of the earnestness and kindness that goes hand in hand with her role.
There is a maturity to Phoebe's vocal range displayed through her impressive control and delivery. Their chemistry was organic and believable, and I cheered loudly with the rest of the audience when they were finally able to be together.
Lucy McClure's Holly brought the most life to the stage as Phoebe's delightfully feisty and plain-speaking best friend. You couldn't help but root for her and the indolent but amiable Sammy, played by Beni Barker, as they flirted and bantered across the stage and was reluctantly charmed by the rogue.
I would have liked to see a little more from George, played by Joey Lawson, who seemed regulated to 'gay best friend' but nonetheless, delivered his witty one liners with aplomb. Rachel Meek as a slightly dishevelled Grandma Rosie was spunky and agile and had wonderful comedic timing. I could have watched a whole production featuring the two of them as protagonists.
Megan Le Brocq role as Linda may have been brief but it was no less memorable as the flaky and selfish ex-fiancée. Her letter to Robbie as she left him at the alter was one of the highlights of the show. Mitchell Collins carried a coolness to his character as dastardly Glen that was carried through to his vocal performance – he didn't appear to break a sweat!
The remaining unnamed cast members deserve their own accolades as they carried each scene as brides and grooms, mothers and fathers, pub friends, and marvellously choreographed dancers. You can tell that every person on the stage and beyond put their all into this performance.
The joy and enthusiasm spread across the face of each member of the crew from the cast to the orchestra and even the ushers was so palpable that you could feel the audience response to their every shift. A wonderful production overall for director by Katie Slater and producer by Aisling Anderson.