A digital exhibition celebrates the art of Edinburgh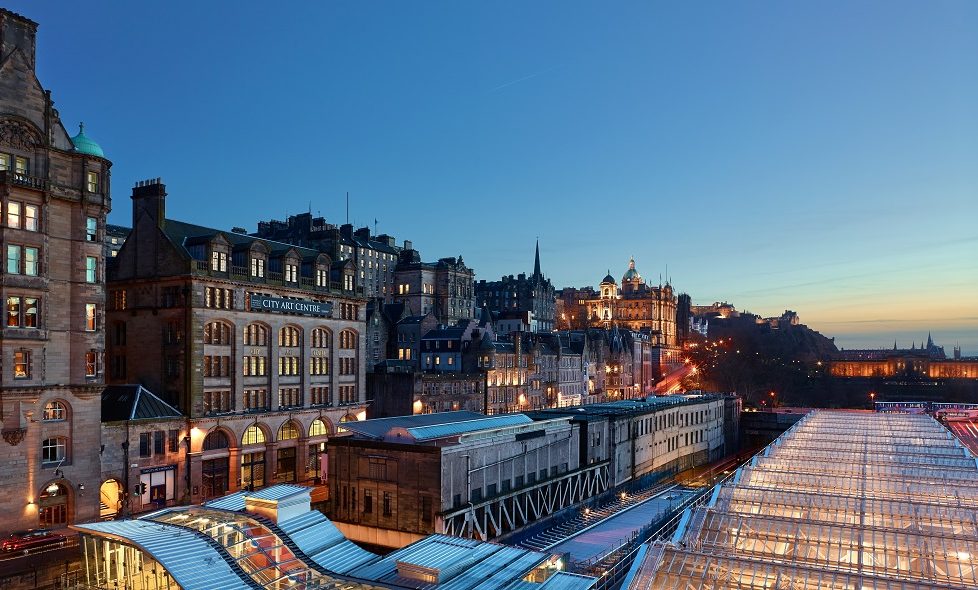 As galleries in Edinburgh and across the UK remain dark due to the ongoing pandemic, a new digital exhibition has opened providing a welcome cultural illumination.
Presented by Museums and Galleries Edinburgh, Edinburgh: Our City features 22 works from the City's Collection of Scottish art which is housed in the City Art Centre and widely recognised as being one the finest in the country.
The exhibition offers audiences a chance to explore Edinburgh, a city steeped in history as captured by some of Scotland's most celebrated artists through the centuries including – John Wilson Ewbank (c.1799–1847), Edwin George Lucas (1911–1990), William Crozier (1893–1930), Maggie Milne (b.1957) and Wilhelmina Barns-Graham (1912–2004).
The new digital show is curated by Margaret Findlay, learning and public programmes manager with Museums and Galleries Edinburgh and features works selected by members of the Front of House Team, who have chosen their personal favourites. David McLean (Lost Edinburgh) has also selected a featured work in the show as a guest choice.
With galleries closed, staff furloughed and physical exhibitions temporarily suspended, Edinburgh: Our City offers audiences the opportunity to escape momentarily, to explore the collection and Edinburgh's historic streets, landmark moments and ongoing transition.
From the execution of Deacon Brodie to the simple pleasure of enjoying a pint in a pub (The Athletic Arms) with friends and from the signing of the National Covenant in Greyfriars Kirkyard to forgotten childhood memories spent staring out of the window from Sighthill's demolished tower blocks – through the works of some of Scotland's finest artists.
Margaret said: 'At the moment, while our venues are closed, we have been looking at new and exciting ways to engage the public with our collections and as such, we have moved our very diverse public programme online. In the midst of the current crisis, we are learning the value of digital engagement and it has given us the opportunity to think in new ways to reach new audiences.
'We are mindful how much our visitors love to see paintings from our collection depicting Old Edinburgh, so it was a perfect opportunity to curate a digital exhibition on this subject, also involving our valued Front of House team who are currently furloughed. Edinburgh: Our City harnesses the rich stories in our paintings with the tales and memories our colleagues have to tell. I am also delighted to feature a guest choice by David McLean.'
Edinburgh: Our City is now open and runs until July 2021 via Art UK's Curations strand.
Museums & Galleries Edinburgh venues remain temporarily closed due to the ongoing pandemic but for a wonderful selection of online events, podcasts and virtual tours from the collection visit www.edinburghmuseums.org.uk