When Thunder in the Glens comes to Scotland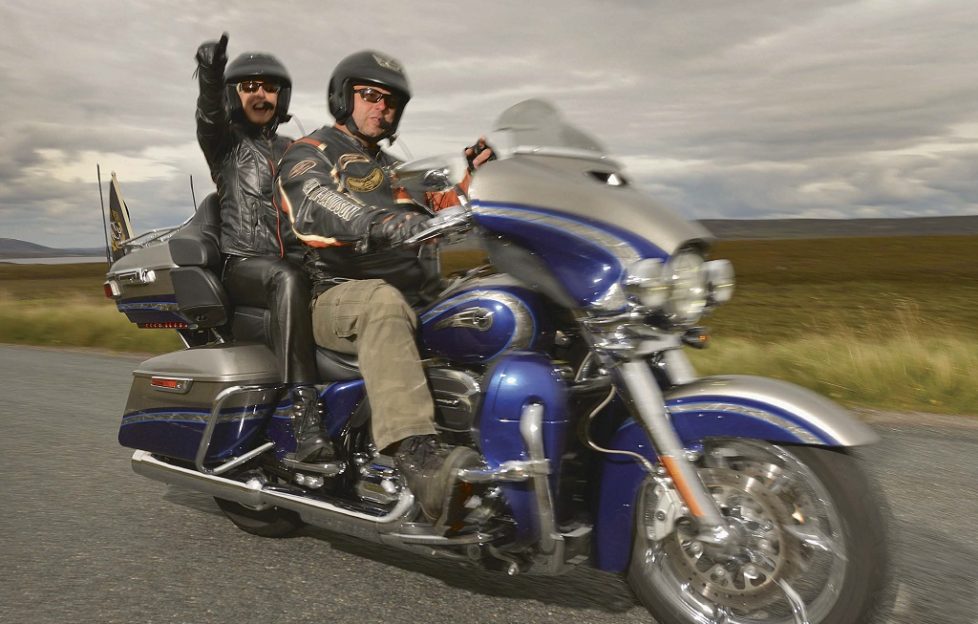 More than 4000 Harley Davidson owners from across the globe descend on the Highlands for bikers' pilgrimage Thunder in the Glens.
Thunder doesn't adequately describe the deafening growl of thousands of Harley-Davidsons heading through the moors and glens on the annual mass bike ride out from Aviemore to Grantown-on-Spey.
It takes around forty-five minutes for the 1,500 bikes to pass by in what is the high point of the three-day Thunder in the Glens event.
Organised by the Dunedin Chapter of the Harley Owners Group, this biker rally, now in its 20th year, has become one of the largest celebrations of all things Harley-Davidson in Europe.
The owners come from Scotland, the rest of the UK, France, Germany, Holland and as far afield as the US. Although Gloucestershire-based Phil Mathews, 73, has been riding bikes for 55 years, this is the first time he's attended the rally.
'It's been on my bucket list of things to do for years and I'm very impressed.'
Bikes are not just for the boys either. Linda Adams' job is to encourage more lady riders like Bethany Wilson, 17, from Liverpool, who attended the rally for the first time on a Harley belonging to her boyfriend's mum.
Chas 'Fuzz' McLeod and Trish Sutton, owners of the Bikers Cove Café in South Queensferry, enjoy the networking aspect with friends new and old.
Their pal 'Wee' Jock McGaughey is a Thunder veteran, having attended every one of the 20 rallies.
'You've got to do the ride out to appreciate the noise of these exhausts, it's something else. A lot of people come out of their houses and wait to wave to us, it's a fantastic feeling. Everybody's out.'
The town of Aviemore loves Thunder too for the fun, vibrancy and the £15m or so it contributes to the economy.
The event traditionally takes place each year over the August bank holiday weekend. Find out more HERE.
(This feature was originally published in 2016)