Watch Dunnottar Castle restored before your eyes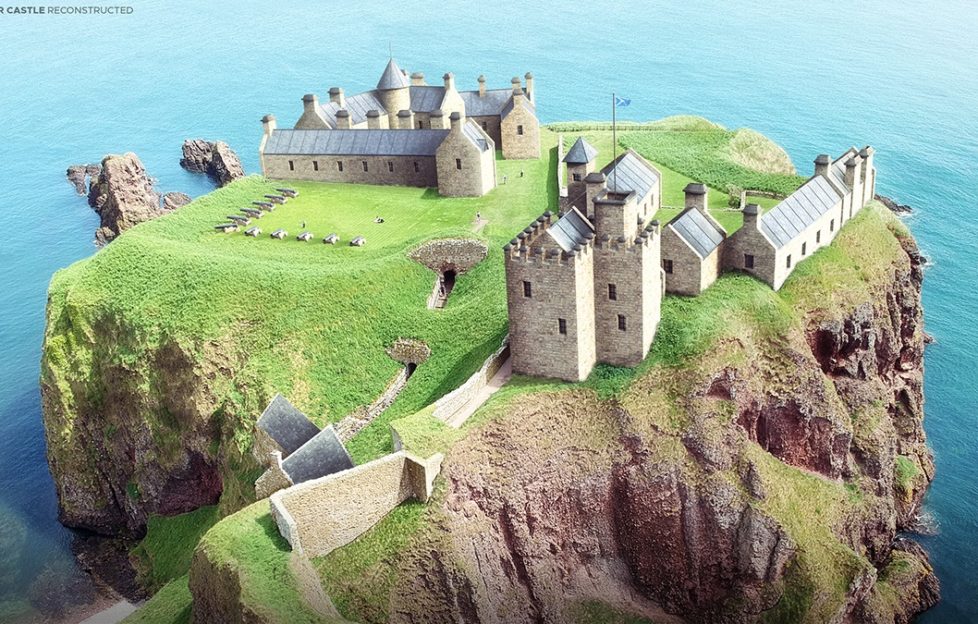 A famous ruined Scots castle has been brought back to life – digitally.
Dunnottar Castle in Stonehaven is one of seven European castles restored to their former glories.
As efforts to contain the effects of the Covid-19 crisis ramp up, millions of people across the globe are stuck at home. This project offers a slice of escapism and much-needed armchair travel inspiration.
Budget Direct chose seven of the most unique ruined castles of Europe and, working with a team of designers and architects, created a series of architectural renders and reconstruction animations that bring them back to their former glory.
Dunnotar Castle has a long history. The surviving buildings of the castle are largely from the 15th and 16th centuries.
However, the site is believed to have been establishment in Pictish times between 5th and 7th century. In the 9th century, the Vikings invaded, seized, and destroyed the castle, after defeating King Donald II.
While the current chapel was built in the 16th century, the previous chapel was consecrated in 1276 after the site became a Catholic settlement. William Wallace is said to have recaptured the castle in 1297 from the English.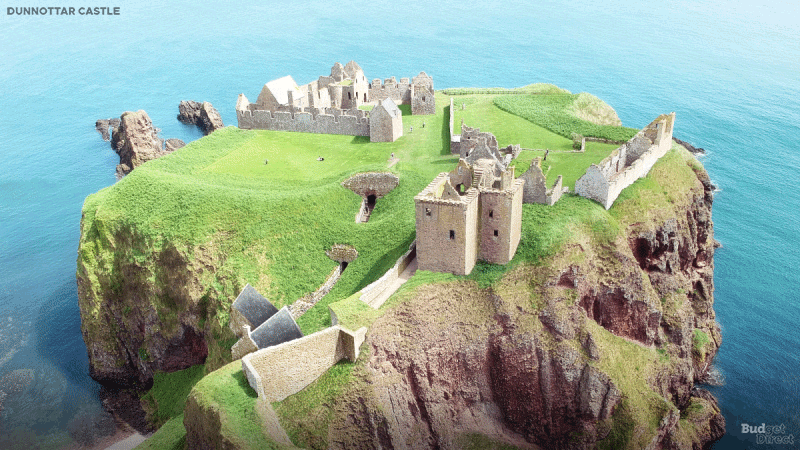 Several monarchies stayed at Dunnottar, including Mary Queen of Scots.
Dunnottar is also known as the place where the Scottish crown jewels were hidden from Oliver Cromwell's invading army in the 17th century.
Sir William Keith built the first substantial stone defences at Dunnottar, including the curtain wall surrounding much of the clifftop site, and the stone keep.
Today visitors can visit a range of buildings, including what remains of the chapel and Earl's hall, stables, smithy, storehouse, barracks, and the early stone keep, or tower house.
Visit HERE to see two more Scots castles restored – Bothwell Castle and Caerlaverock Castle.
The work was created for Budget Direct. Click HERE to see the other full restorations.