Warm weather has seen a rise in staycations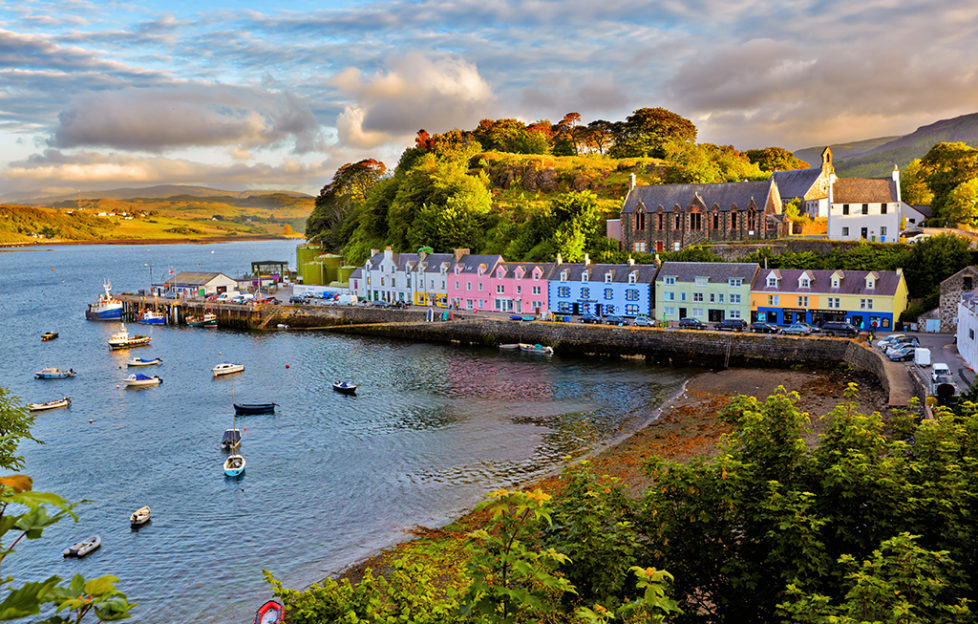 This summer's warm spell has been a boon to the hospitality industry in Scotland.
Scotland's long hot summer resulted in a surge in staycations, with the Isle of Skye and the West Coast benefiting from this trend, according to Cottages & Castles, which offers self-catering holiday properties in Scotland.
Figures for the first seven months of 2018 (January–July) showed a 42% increase in bookings compared to the same period in 2015 and an increase of 18% compared to 2016 figures.
Scotland's top five holiday destinations this summer were: Skye; the West Coast in particular Applecross, Ullapool and Gairloch, the Isle of Arran; Perthshire and Inverness-shire, according to Cottages & Castles.
Sue Bourne, manager of Cottages & Castles, said: 'Scotland has always been a fantastic place to holiday but the outstanding weather we experienced this summer truly put Scotland on the map as one of the best holiday destinations in Europe. We have some of the most outstanding white sandy beaches – from Luskentyre on Harris to Gullane in East Lothian, Elie in Fife and Arisaig on the West Coast.
'Our bookings have consistently been increasing year on year but of notable interest was the number of last minute bookings we took this year, significantly up on last year, which is almost certainly in direct correlation with the hot weather. On the back of this we have had a number of repeat bookings for next year.
'Some of the areas remain in popular demand with Skye being renowned for its rugged landscapes, picturesque fishing villages and medieval castles. The NC500 route has had a direct impact on the number of visitors to the West Coast and most properties in this region have been fully booked all season. Inverness is still a popular choice with visitors still seeking the elusive Loch Ness Monster, as well as Arran, which really is Scotland in miniature.
Properties that have proven popular this year have been those that offer easy access to beaches, cycling and hiking routes and those able to accommodate large families or groups of friends.
Some of the popular Cottages & Castles' properties on the Isle of Skye and the West Coast include Ard Meanish in Glendale on the Isle of Skye, Creel Cabin in Badachro, Gairloch and Waterloo Lodge in Lochinver, West Coast.
Sue added: 'After Brexit, academics are warning that foreign holidays could become significantly more expensive, in particular the cost of flights, travel insurance and data roaming charges. The fall in the value of Sterling will also lead to higher costs for accommodation and food and drink. This has perhaps already begun to contribute to the demand for holidays at home.'