"Viva Escocia!" as huge numbers of Spanish youngsters come to Scotland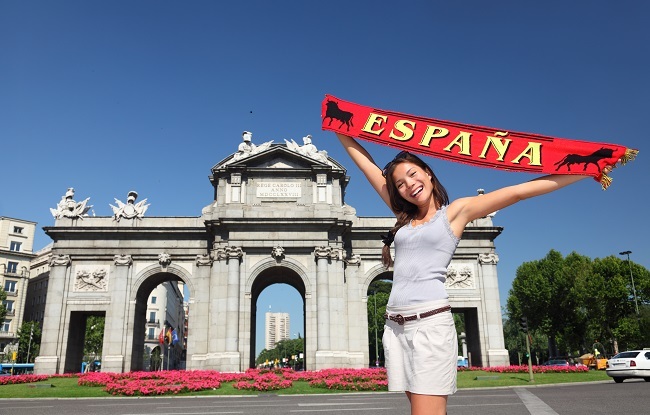 New research has shown that Scotland is being visited by increasing numbers of young Spanish people each year.
While many Scots enjoy heading to Spain, more millennials from Spain come to Scotland than anywhere else in Europe, and the 2018 Year of Young People could help boost the Spanish visitor market, says VisitScotland.
Scotland's national tourism organisation has launched the themed year at Spain's largest international trade fair which begins in Madrid today (Wednesday, 17 January).
FITUR is a global meeting point for tourism professionals and considered the leading trade fair for inbound and outbound Ibero American markets. Last year it was attended by a record-breaking 245,000 travel trade professionals and consumers – a rise of 6% on 2016 figures.
VisitScotland will be joined by Viajar por Escosia, Cashel Travel, Interopa, Atlas Travel Solutions and Highland Experience Tours on their stand at the five-day event (17-21 January).
The team will meet key travel trade partners from the Spanish and South American markets to seek to develop new regional and seasonal products for 2018/19.
It comes as a research paper, published by VisitScotland's Insight Department, found that Spanish visitors surveyed in the International Passenger Survey tended to be younger 'with a larger proportion of visitors being under the age of 34 years old', when compared with other European countries.
The paper notes that Spanish visitors stay on average longer in Scotland – 7.8 nights per visit compared with 7.3 nights for the UK overall – and spend more (£449 per visit), contributing £40 million to the national economy in 2016. They are also more likely than average to visit a cathedral, church or abbey and historical buildings as well as a county park or garden.
The Year of Young People aims to inspire visitors to Scotland through a year-long programme of events and activities co-designed by Scotland's young people and the events and festivals sector.
Malcolm Roughead, chief executive of VisitScotland, said: 'The future of Scottish tourism lies beyond our shores.
'From Beijing to Banchory, we are inspiring, supporting and encouraging businesses to match their global growth ambitions, and FITUR provides a fantastic platform to promote Scotland to important international travel trade professionals.
'The Year of Young People has a rich programme of events to inspire our international visitors and, with research revealing Spanish millennials showing a particular interest in Scotland, it is the perfect time to engage with the Spanish market.'