There's more to Selkirk than you may have thought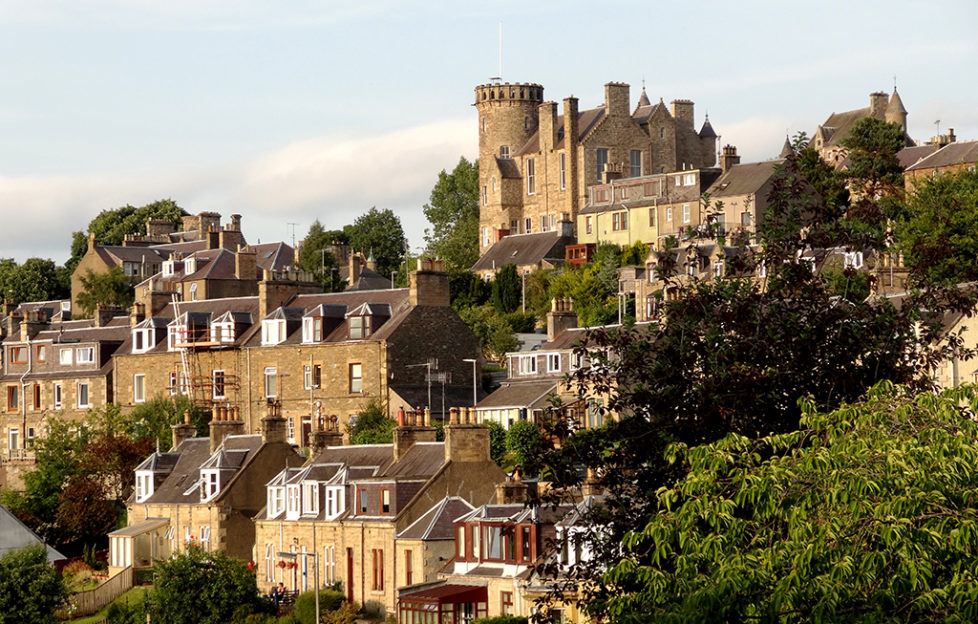 Anyone who lives outwith Scotland's smaller towns and villages could perhaps have the impression that life is very quiet there.
They may live under the view that every day is pretty much the same – but that's a total misconception.
The life of Selkirk, and its wonderfully diverse population, feature in a new four-disc DVD box set entitled A Souter's Year.
It's the work of John Smail, a former editor of the Southern Reporter newspaper, so he is a man who definitely knows his patch well.
He began work on the project on 1 January 2018, and finished on December 31, filming the day-to-day life and goings-on in Selkirk and its surrounding communities.
John, who had previously other DVDs, including a look at local poet Billy Stark, said: 'I thought it would be interesting to film throughout 2018, starting on 1 January with Selkirk Silver Band going round the old folks homes, and finished on December 31 at hall in Ettrick.
'I must have interviewed over 200 people in between over 120 stories on the four DVDs. I had about 45 hours of material, which I edited down to six hours. Each disc is about an hour and a half long.
'There were so many interesting stories to tell about Selkirk, which I didn't know before.
'The Souter Stormers are a group who meet each month to knit or crochet for a community project. For the Armistace Centenary, they were asked to help and made 400 individual poppies, by crocheting or knitting them. The whole community got involved and made 9000. The amount of hours they must have spent on it was incredible.
'The local post office had all the designs, and gave them out, and helped store the materials – that's just symptomatic of Selkirk, as a good, close community.
'Selkirk also had CARS status – Conservation Area Regeneration Scheme – and have spent over £1million on working in the centre of Selkirk. They've replaced a lot of the stonework on the spire at the church. I was able to go up with them and look.
'It helped that we had such good, bright weather throughout the summer, so I could show off the landscape around Selkirk and the surrounding area, and we had the other extreme in the winter with lot sof snow, so I could show the contrast between them.'
Other highlights include events from the Selkirk agricultural year, sporting stories, Selkirk Silver Band's success at the Scottish and UK national finals, as well as the community organisations that make up the town.
John added: 'I was delighted with the way everyone went out of their way to help me, letting me film what they were doing, or coming up with other ideas about what I should feature.'
The four-DVD box set A Souter's Year retails at £17.50, with proceeds from sales being donated to charities and organisations in the Selkirk area.
To order a copy visit www.asoutersyear.com or e-mail lindeanlad@gmail.com. for more information.