Summer season begins on the banks of Loch Tay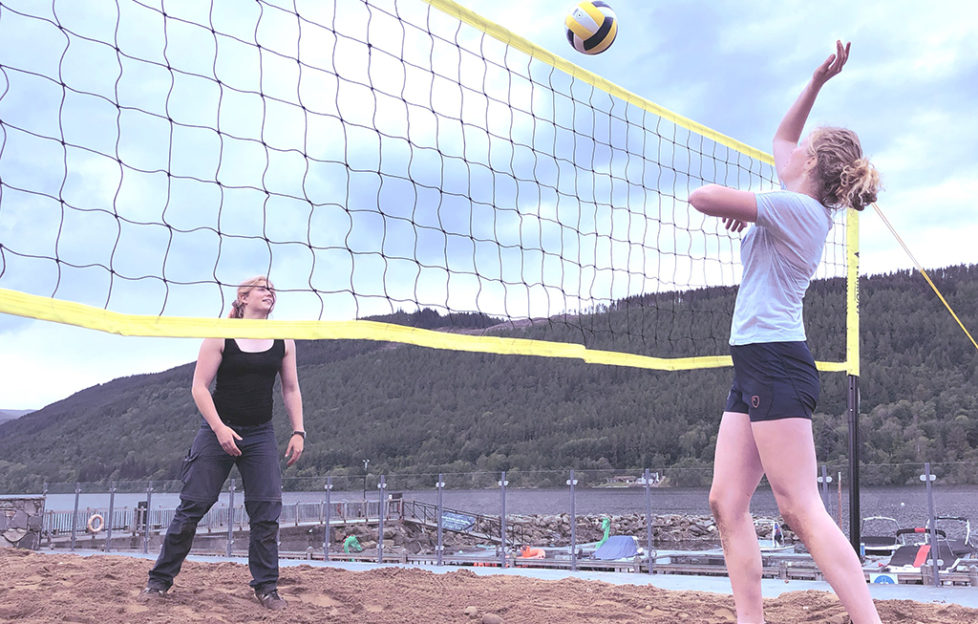 Taymouth Marina is launching its summer season with the addition of new activities and events at its Lochside complex on the banks of the Loch Tay.
This summer, the water sport and wellbeing resort in Kenmore is encouraging visitors to take part in a game of beach volleyball on its newly installed sand court.
With luxury self-catering accommodation on site, guests can also participate in an abundance of water sport activities including kayaking, paddle boarding, open-canoes and inflatables as well as berthing spots for boat owners.
Alongside long-stay guests, day visitors are also invited to enjoy a host of special summer events with the Summer Solstice Party launching the destination's summer celebrations on the 21st of June with live music, tapas and the opportunity to enjoy the resort's HotBox Sauna and Spa facilities.
General manager Angus Mackay said: 'Taymouth Marina benefits from a stunning location enhanced by exciting water sports and unique facilities, such as the HotBox, designed to create a sense of natural wellbeing.
'Set against the backdrop of Ben Lawers and the glistening water of Loch Tay, it is hard to imagine a better setting for a game of beach volleyball or simply to enjoy a glass of wine watching the sun set.'
Further additions to the Taymouth Marina's expanding roster of leisure offerings include its CakeBox café and pop up space where guests can enjoy light refreshments. The resort is also set to expand its HotBox Sauna and Spa, with the addition of SteamBox – a freestanding steam room – and a new large-scale outdoor hot tub with views of Loch Tay.
A new breakwater to provide shelter from waves, 40 floating pontoons for berthing and a large timber-supported over-water ropes course is currently underway as part of the development that is anticipated to attract in excess of 100,000 visitors to the site per year.
Visitors can keep up to date with the developments, event programme and opening times at www.taymouthmarina.com.