Step back in time and watch jousting knights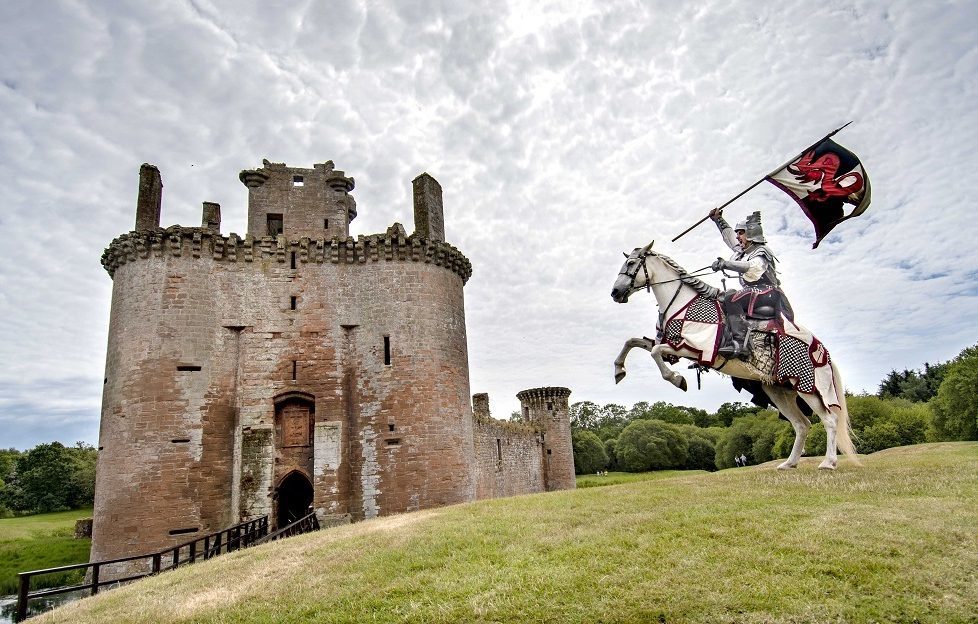 Spectacular jousting is all set to return to a Scottish castle this weekend.
Medieval knights will battle it out at Caerlaverock Castle near Dumfries on Saturday and Sunday, 28 and 29 July, while family-friendly activities and a falconry display are also scheduled.
Visitors will hear the thunder of hooves and the clashing of lances as the jousting tournaments kick off at 1.30pm and 3.15pm in the jousting field.
As well as exploring the living history camps and meeting medieval soldiers, visitors can watch a falconry flying display, visit the horses in the stables and try their hand at archery.
Kids can also enjoy junior jousting on a hobby horse.
Visitors can get hands on with history at the pop-up museum, where they can see and handle historical objects. There will also be opportunities to meet the rangers and discover the plants and animals found in the area.
Gillian Urquhart, events manager at HES, said: 'We're really excited to bring Spectacular Jousting back to Caerlaverock Castle after the success of last year's event.
'The medieval Caerlaverock Castle is the perfect setting to watch the knights recreate the signature sport of the Middle Ages and promises to be a great day out for the whole family.'
The stunning Caerlaverock Castle, one of over 70 staffed Historic Scotland attractions managed by Historic Environment Scotland, is the epitome of a medieval stronghold, featuring a moat, twin-towered gatehouse and lofty battlements.
Spectacular Jousting takes place at Caerlaverock Castle, 12.30-4.30pm on Saturday 28 and Sunday 29 July, with the main jousts taking place at 1.30pm and 3.15pm. Entry is free for Historic Scotland members.
For more information, click HERE.