Shark Tourism business gets top accolade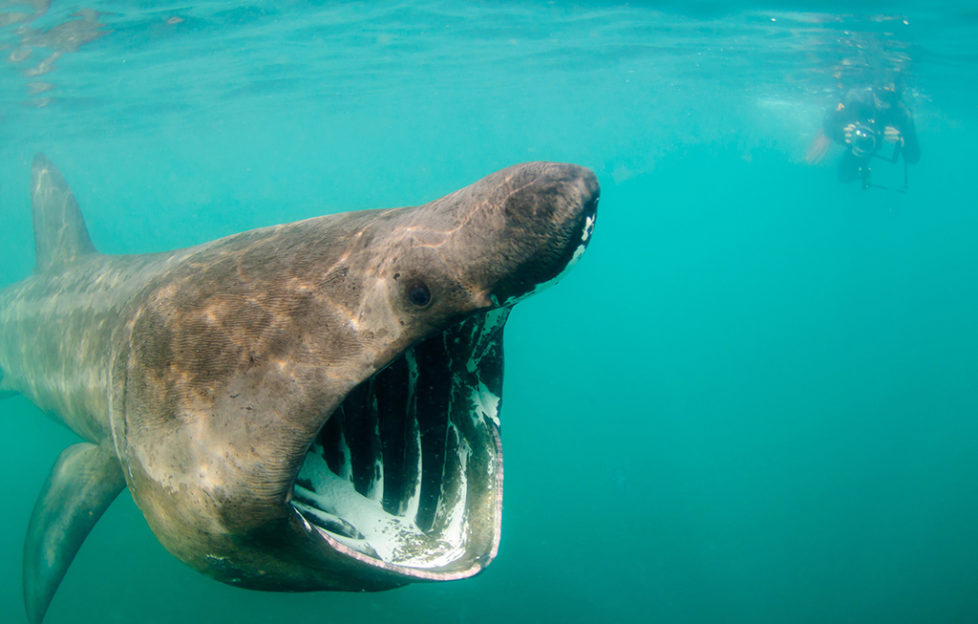 Scotland's only dedicated basking shark tour operator is hoping for another bumper year after receiving VisitScotland's top grading on the first time of asking.
Basking Shark Scotland, operating basking shark and wildlife adventure boat tours from Oban, received five stars from the national tourism organisation's Quality Assurance (QA) Scheme in recognition of its exceptional standards.
The QA Scheme is a benchmark for quality across the tourism industry and operates across accommodation, visitor attractions and food sectors.
Founded in 2012 by adventurer Shane Wasik, the business has gone from strength to strength and last summer enjoyed 100% occupancy during peak season. On the back of this grading, and winning Best Outdoor Experience at the Highlands & Islands Tourism Awards, the tour operator is hoping 2019 will be another great year.
The Hebrides is the best part of the world to see basking sharks and Shane and his team run a range of wildlife tours, creating opportunities to have in-water experiences with basking sharks, plus wildlife and adventure excursions. Visitors can choose to swim, snorkel and kayak with sharks, seals and other marine life, or enjoy the experience from the boat.
Quite the renaissance man, Shane is a marine biologist, diver and underwater photographer. He returned to Scotland from New Zealand and was inspired to start the business based on his transformational experience of swimming with basking sharks in the Hebrides when he was younger. With the first outings producing exciting pictures and videos, people started travelling from all over the world for a chance to swim with the big fish.
The timing of this award is particularly apt as Scotland prepares for the Year of Coasts and Waters 2020. This year-long programme of events and activities will shine a spotlight on the impact our waters have on our country.
Shane Wasik, founder of Basking Shark Scotland, said: 'We're stoked to achieve such a great rating both as a business and as a team. We work really hard on our experiences and set very high standards. Being pioneers in our field we strive to compete on the world stage for Shark Tourism and, with Scotland being the worldwide hotspot for basking sharks, we're flying the flag for people to come and experience our gentle giants.'
David Adams McGilp, VisitScotland Regional Director, said: 'Congratulations to Shane and his team on this exceptional achievement. To achieve a Five Star grading on the first time of asking is a testament to the hard work of this business to offer a quality experience.
'Our Quality Assurance Scheme is world-leading and provides a trusted, independent and impartial source of information for visitors. It is about much more than just a star rating – it is about the entire visitor experience and investing in the business to make it as economically sustainable, and profitable, as it can be.'
For more information about Basking Shark Scotland, go to www.baskingsharkscotland.co.uk
To find out more about VisitScotland's Quality Assurance Scheme, go to www.visitscotland.org/supporting-your-business/quality-customer-experience/quality-assurance-ratings