Scotland's tourist attractions are flourishing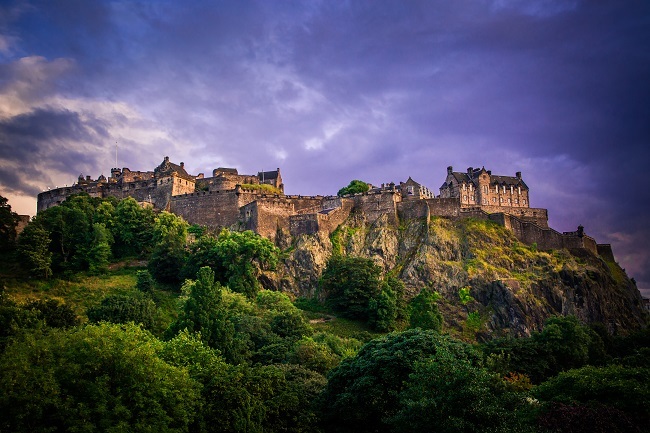 Scotland is flourishing with its number of tourist attraction visitors.
VisitScotland today (Friday) welcomed new figures from the Association of Leading Visitor Attractions (ALVA) revealing that Scotland has seen the biggest rise in visitors than anywhere else in the UK.
The country saw a boost of 13.9 per cent in visitor numbers in 2017 – outstripping the rest of the UK for the sixth year in a row.
Scotland's attractions were also the most visited outside of London for the first time in four years with The National Museum of Scotland top north of the border with 2,165,601 visitors and a 20 per cent increase.
London's British Museum is still the UK's most visited attraction, with the top 10 most visited attractions still in the UK's capital.
Of the 56 ALVA attractions in Scotland, the vast majority enjoyed attendance increases, the most impressive coming for 139th-ranked Inverewe Gardens, which saw a 109.6 per cent increase in visitor numbers to 192,000 people. Another stellar performance came from the hamlet of Glenfinnan, which increased its visitor numbers year-on-year to 396,000 people – a 57.8 per cent rise.
The National Museum of Scotland is at the top of the pile in the north, welcoming 2.16 million people last year – an increase of 20 per cent. Edinburgh Castle follows with a 16 per cent rise to 2.06 million people in 2017 and continues to be the most-visited paid for attraction in Scotland.
Malcolm Roughead, VisitScotland's chief executive, said: 'It is exciting to see Scotland punching above its weight with the biggest rise in visitor numbers in the UK.
'2017 was another fantastic year for tourism in Scotland and it was especially pleasing to hear that Scotland's attractions were the most visited outside of London.
'These amazing figures reflect all the hard work put in by businesses across the country to ensure that visitors have the best experience possible.
'And as 2017 was the Year of History, Heritage and Archaeology it is satisfying to see The National Museum of Scotland and Edinburgh Castle both welcome over 2million visitors.
'The sky is the limit for Scottish tourism and 2018 sees the Year of Young People offering businesses the chance to engage with a growing tourism market.
'Investment and innovation continues, with the opening of the V&A Dundee and Fingal, The Royal Yacht Britannia's new floating hotel.
'Tourism is the heartbeat of the Scottish economy, and the benefit of these visitors touches every industry and community, creating employment and economic growth.'