Scotland's National Parks looking for new board members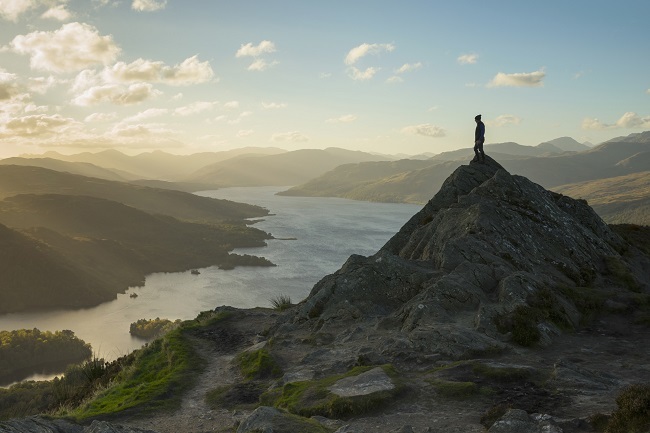 New members are wanted to join the boards of Scotland's National Parks.
The Scottish Government is looking to appoint new members to the boards of the Cairngorms National Park Authority (CNPA) and the Loch Lomond & the Trossachs National Park Authority (LLTNPA).
Established in 2002, Loch Lomond & the Trossachs National Park covers some 1864sq km / 720sq miles, while The Cairngorms National Park was established in 2003 and is the UK's largest Park at 4528sq km / 1748sq miles.
The Scottish Government is seeking ten new board members to oversee the running of the Parks, five for each Parks' Authority.
The positions are open to those who are passionate about Scotland's national parks, and who believe that they can make a contribution to their protection, enhancement and development in the coming years.
The new board members will play a key role in ensuring that both the natural environment and the local communities are care for and sustained, delivering Scottish Government objectives, setting out long term objectives for the Parks and managing work priorities across the areas of Conservation, Visitor Experience and Rural Development.
Board members are required to attend full board and committee meetings – such as planning and finance – and must be prepared to commit the time necessary to play a part in these and other activities, usually two to three days a month, across the four year post.
James Stuart, convener of Loch Lomond and The Trossachs National Park Authority, said: 'This is a great opportunity to help shape the future of Scotland's two wonderful National Parks. These are special places which are of major significance to the whole of Scotland as well as to the people who live and work in the area.
'Board members act as champions for the National Park, providing direction and overseeing the development, approval and monitoring of key plans and strategies.
'Board members need to bring a wide range of skills, knowledge and experience to the role along with a great deal of enthusiasm for Scotland's National Parks to ensure they are in good hands for the future.'
Find more information on the role and the application pack HERE. The closing date for applications is 26 June.