Scotland offers five new outdoor adventures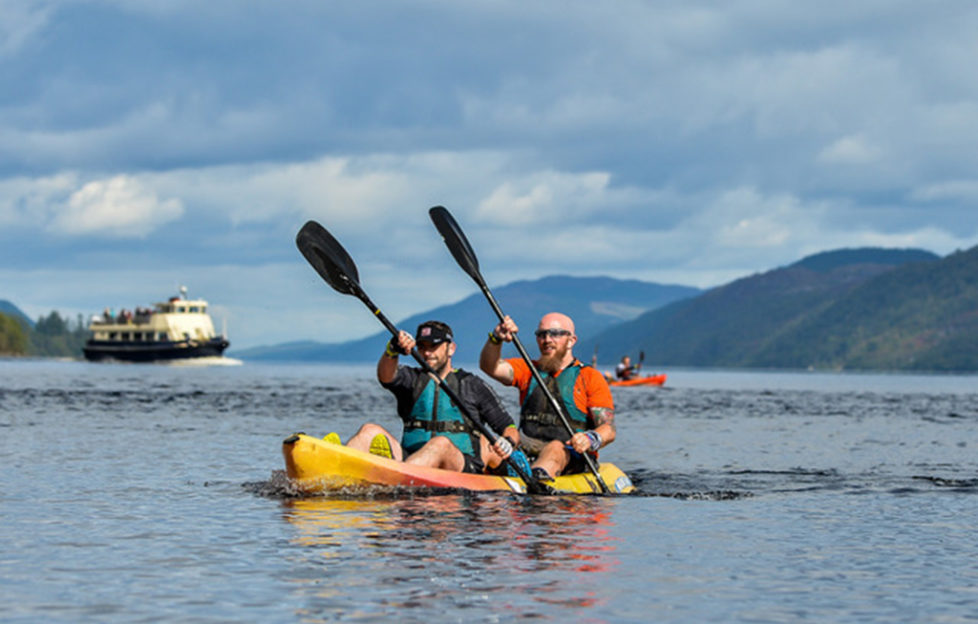 A new challenge is coming to Scotland for groups wanting small group adventures with multi-sport endurance challenges.
Rat Race Adventure Sports are ripping up the adventure travel rulebook as, from June, they are introducing Project: Explore to the outdoor active travel market, fusing small group adventure trips with the audacious multi-sport endurance challenges the business is renowned for.
Project: Explore raises the bar of active adventure travel offering travellers with a truly adventurous spirit an anthology of monthly, small group, guided and supported trips with exploration at their heart.
They will be challenged with a mix of mountain biking, road cycling, running, trekking and kayaking, all combined with overnight stays in remote hotels, B&Bs, bothies, tents and mountain caves.
Each of the five star experiences has a clearly defined challenge objective, an incomparable itinerary and their own activity skills and endurance ratings, all specially tailored to their iconic locations and the season.
Five of the Project: Explore packages will be staged in Scotland. These include:
Project: Across Knoydart – 23-25 June 2018 – An epic, point-to-point, 2.5 day, guided mountain bike crossing of the deserted Knoydart Peninsula, Britain's last true wilderness, a hidden gem in the truest sense.
Project: Tour of 10 Malts – 13-15 July – A grand distillery tour of the serene Inner Hebridean Isles of Islay and Jura. Join the dots on the world's most famous whisky islands with a cycle sportive on quiet roads blended with some short trekking stages and sea kayaking.
Project: Hebrides Tip-To-Toe – 21–24 September – A complete multi-sport traverse, north to south, of the entire island chain of the Outer Hebrides – Lewis, North and South Uist, Harris and Barra. This special journey includes miles of road cycling through remote villages, between mountains, past ancient standing stones and broch forts, beside vast fjord-like sea lochs and shimmering (and hard-packed) white sandy beaches. The biking will be interspersed with trail running and trekking together with some of the most stunning sea kayaking in the UK. The trip is finished with a swim (or kayak) to a castle in the middle of the sea.
Project: Bike Mountain – Ben Lomond – 19–20 January 2019 – From the shores of Loch Lomond, within easy reach of Glasgow, in the deep freeze of the Scottish winter, mountain bike over Ben Lomond (the most southerly Munro) with an overnight wild camp near the summit (and few treats from the guiding team to make the overnight experience memorable and comfortable).
Project: Cairngorm Traverse – 23-24 February 2019 – A point-to-point crossing of the legendary wild sub-arctic Cairngorm plateau in winter with an overnight bivvy at the other-worldly Shelter Stone. A big traverse in this famous National Park is high on many mountain-lover's bucket list and a winter traverse is the Holy Grail and a seriously committing objective.
Jim Mee, MD of Rat Race Adventure Sports, said: 'The concepts of adventure travel, micro-adventures and a love of the British outdoors are not new. Indeed, the growth in these areas can be seen all over the country as folk take to the hills, wild places and outdoor spaces of the UK in ever increasing numbers.
'The key to Project: Explore trips is that they are all very tangible challenges, which are either objective led, or provide a real sense of journey. We believe firmly that this adds to the 'reason' to get outside and means that with a Rat Race weekend away, this really isn't your normal weekend outdoors in the hills.'
For more information of The Project: Explore click HERE.