Scotland gets ready to celebrate Burns Night – and there's lots more going on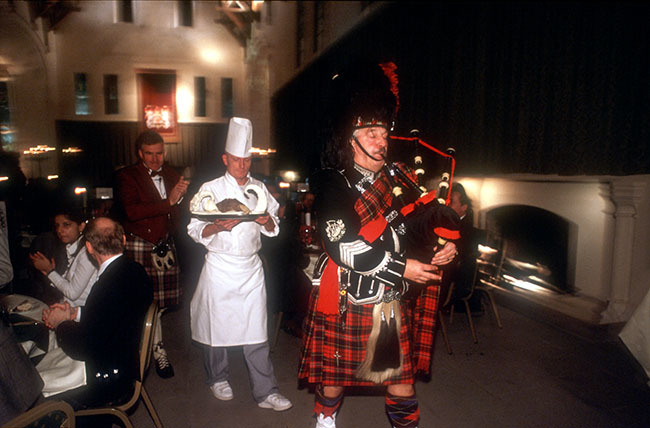 The festive season may be over, but the celebrations never stop in Scotland.
With various events marking the annual knees-up to celebrate the national Bard, Burns Night on 25 January; to taking part in a traditional celebration in Shetland, Scotland is the only place to be to kick off 2018 in style.
What day of the year combines haggis, whisky and poetry with lots of fun and laughter? Burns Night of course, and Scotland is the best place to celebrate. Burns Night marks the anniversary of Robert Burns' birth on 25 January each year.
The Big Burns Supper in Dumfries and Galloway runs from 18-28 January. Stars from across the country congregate as Dumfries celebrates the birth of the Bard with a vast selection of dance, theatre, visual arts, live art and comedy, turning Burns Night into a festival of contemporary arts.
There's a Robert Burns Night at the Ghillie Dhu, Edinburgh, from 19-28 January.
The Ghillie Dhu will be hosting a truly spectacular and traditional Robert Burns experience. The haggis will be traditionally piped into the room, with a Robert Burns reading and the traditional toast. Throughout dinner there will be live Scottish Folk music. After dinner, immerse yourself in a live ceilidh and dance the night away.
Up Helly Aa in Shetland is Britain's biggest and most spectacular fire festival, and takes place in Lerwick on the last Tuesday of every January. Featuring a torch-lit parade of almost 1000 people, dressed either as Vikings or in all manner of crazy fancy-dress costumes, the spectacular burning of a Viking galley, ceilidhs and all-night partying, Up-Helly-Aa is guaranteed to brighten up the January gloom.
Glasgow's annual folk, roots and world music festival, Celtic Connections celebrates its 25th anniversary in 2018 and will showcase Celtic music and its connections to cultures across the globe. From 18 January–4 February 2018, 2,100 musicians from around the world will descend on Glasgow and bring the city to life for 18 days of concerts, ceilidhs, talks, art exhibitions, workshops, and free events.