Scone Palace is Scotland's big day out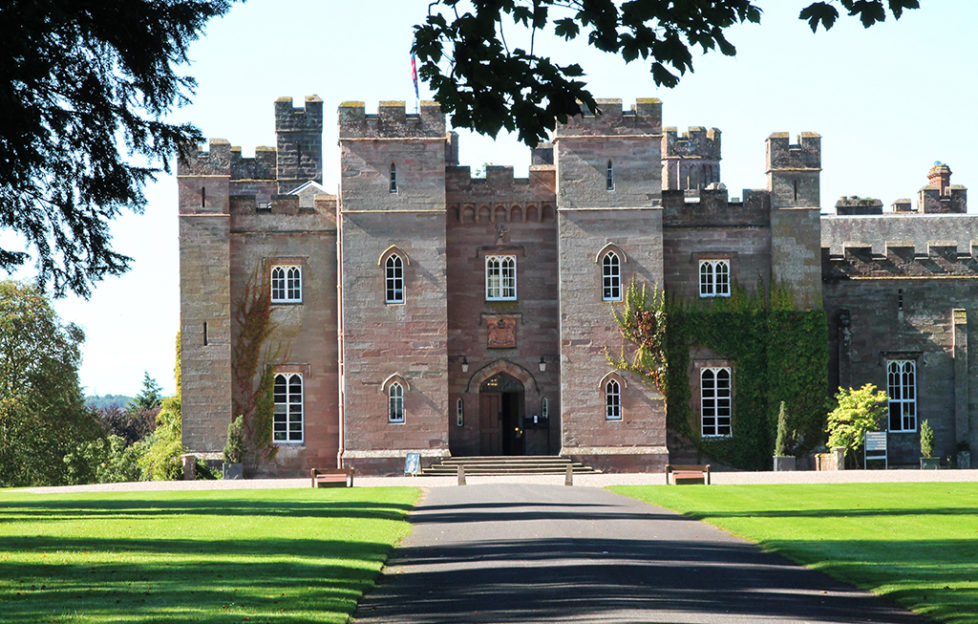 Think of Scotland and you could be taken in any number of wonderful directions; from historical monuments and ancient crowns to the beauty of vast forests and roaring rivers.
Perhaps you see gardens brimming with ingredients, and kitchens bustling with the talented chefs that bring them to life.
Are you photographing Highland Cows, or stopping to smell the flowers and listen to the buzzing of honey-making bees? Or simply revelling in the warm spirit of the Scots people, inviting you to stay a wee while longer; to enjoy a dram, or hear a story passed down through generations of Scots.
At Scone Palace, you will experience all of this Scottish wonder – and a star-shaped maze on top!
Overlooking the magnificent River Tay in Perthshire – on which they own some of the world's finest fishing beats – Scone Palace is a majestic reminder of Scotland's royal past and is famed as the crowning place of the Kings of Scots, including Macbeth and Robert the Bruce.
Today, the Palace offers its visitors from around the globe, a glimpse into lives gone by, through an outstanding collection of antiques, paintings and rare artefacts. Do chat to their knowledgeable and friendly guides to ensure you discover every last historical detail!
For dog-walkers and lovers of the outdoors, a stroll through the palace grounds will unveil the sight of the giant Firs of the Victorian Pinetum, the wonderfully pungent and sweet scents of the Kitchen and Flower Garden, and the loud cries of brightly coloured – and white! – roaming peacocks.
In fact, even Scone Palace's famous play-thing, the iconic star-shaped Murray Maze, connects you with nature. Planted in a mixture of copper and green beech covering 1600 square meters, it beckons you to step inside and follow the path to meet Arethusa in the middle.
To top it all, a scone at Scone Palace is a tradition that old and young, tourists and locals, always enjoy. Freshly baked in the Palace kitchen and smothered in jam made to Lady Mansfield's own recipe, our advice is to leave time for a wee visit to the restaurant to end your big day out.
Scone Palace has an exciting event programme throughout the year, details of which can be found at www.scone-palace.co.uk.