Popular Scottish tourist attraction closing for £5.2million refit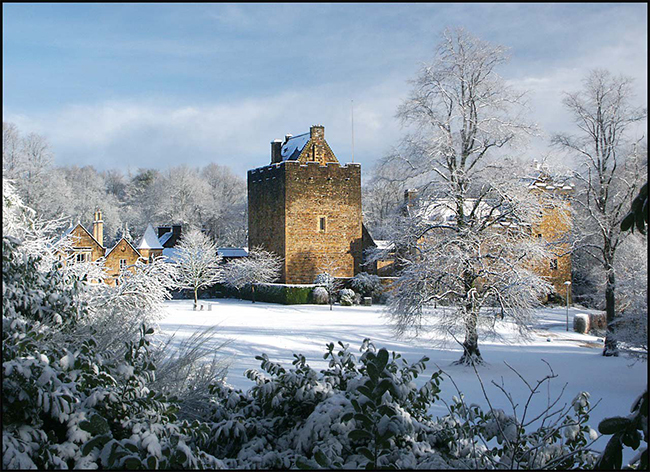 A popular Scottish castle is closing to the public this weekend, to enable a multi-million pound restoration and modernisation project to get underway.
Kilmarnock's Dean Castle will shut on January 28.
East Ayrshire Council, supported by East Ayrshire Leisure, received £1.5m from the Heritage Lottery Fund towards the cost of the works, which are expected to cost £5.2m in total. Another £500k has also been secured from Historic Environment Scotland, with the remainder of the work being funded by East Ayrshire Council.
The three-year project will see essential stonework restoration to the exterior of the castle buildings as well as internal modernisation and redisplay of the castle's world class museum collections and exhibition areas.
The redevelopment of the castle interior will open up areas which are not currently accessible to the public, and the courtyard will become a hub for activities and orientation.
Two new exhibition areas will also be created on the ground floor, where a changing programme of objects from across the museum collection will be shown, and the internationally famous musical instrument collection will be re-homed in new cases and housed in the banqueting hall.
Funding will also support a range of apprenticeship and learning programmes based around stonework restoration and collection conservation.
Visitors will still be able to view many of the most important items from the castle's collection during the duration of the works, with items set to be displayed at Kilmarnock's Dick Institute from spring 2018.
Councillor Elena Whitham, chair of East Ayrshire Leisure, said: 'Dean Castle is very much the jewel in East Ayrshire's crown and its future very much depends on these vital restoration works, which will preserve the attraction for generations to come.
'I'm delighted that the collection can be housed at the Dick Institute during the closure period. I would encourage visitors from near and far to pop into the museum to see these artefacts in a new light in their new temporary home.'
Dean Castle Country Park is currently in the final stages of a £4m transformation, boasting a new visitor centre and café, treehouse accommodation centre, rural life centre, an improved play park and urban farm, new wetland area and extended path network. Parts of the Edwardian landscape which makes up the setting for the castle and Dower House are also being restored.
It is hoped that the renovation of the castle, along with the work at the park itself, will create a fully integrated, five star visitor attraction that will encourage many more people to visit the castle to enjoy and learn from its fascinating heritage.
Meanwhile, the Friends of Dean Castle Country Park group is looking for volunteers to get involved, help keep the park looking great and encourage wildlife to flourish.
There are twice-monthly practical conservation, grounds maintenance tasks and opportunities to get involved in all aspects of the Country Park activities.
The next two sessions will be on Tuesday, January 30 from 9.30am to noon, when volunteers will be helping to plant trees, and on Sunday, February 4 from 1pm to 3.30pm when they will be planting hedges.
If you love being outdoors, learning new skills and doing practical work, this could be the volunteer role for you.
Email jessica.wharf@east-ayrshire.gov.uk for more information, or visit eastayrshireleisure.com for dates of future sessions.