Old royal train station is set for public reopening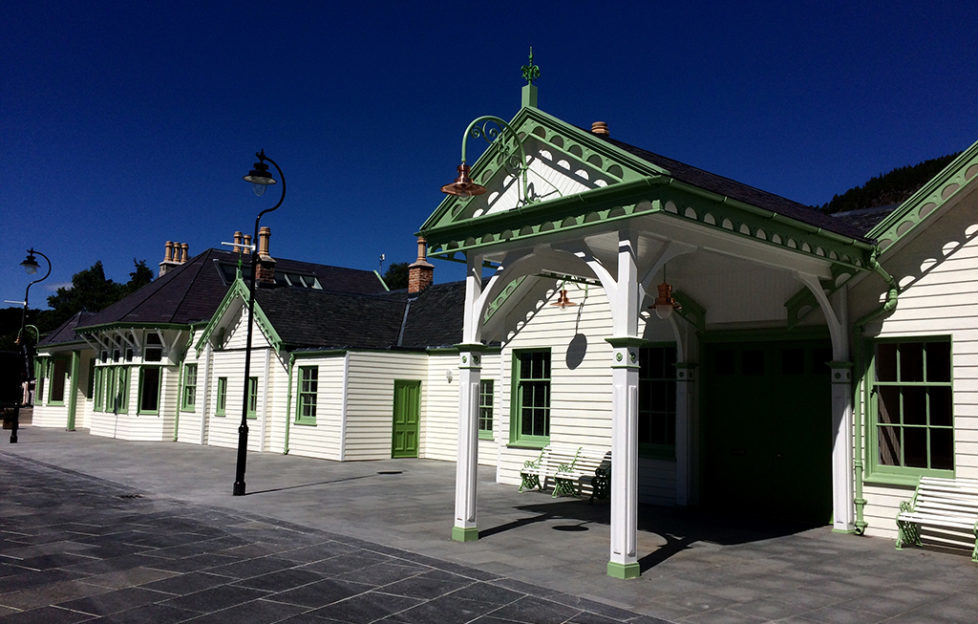 The official public reopening of Ballater's Old Royal Station is set to take place later this month.
The B-listed station, historically used by Royals travelling by train to their home at nearby Balmoral Castle, was destroyed by fire in May 2015 and has been rebuilt by Aberdeenshire Council.
Aberdeenshire Provost Bill Howatson will officially open the rebuilt station to the public in an official ceremony taking place hot on the heels of the town's Victoria Week celebrations.
He will cut the ribbon on the finished facility, to mark its opening to the public and its reestablishment as a major draw for visitors.
Visitors will be able to see the fitted out public areas of the building, including the new VisitScotland information point and community library.
Following completion of the building works, the fit-out was undertaken throughout July, with the project team working hard to ensure the facility is open during this summer season to assist the town benefiting from the resultant tourist trade.
External works to form Station Square are complete, with Station Square now re-opened to traffic.
A mix of public uses will occupy the recreated station building – a VisitScotland information centre, a restaurant and tearoom run by The Prince's Foundation and an Aberdeenshire Council public library – as well as the Royal waiting room and carriage.
There is also a new space extending along the old platform and over the tracks where the Royal carriage sits, taking the form of railway sheds, mixing Royal heritage with local history.
The Royal Waiting Room interior has been carefully repaired by specialists to ensure the quality is equal to that lost in the fire. As part of the repair and conservation work as much of the original fabric is being retained as far as possible.
The official opening will take place at Ballater Old Royal Station, Station Square, Ballater, on Monday, 20 August.