New memorial walk will honour the memory of Scone's fallen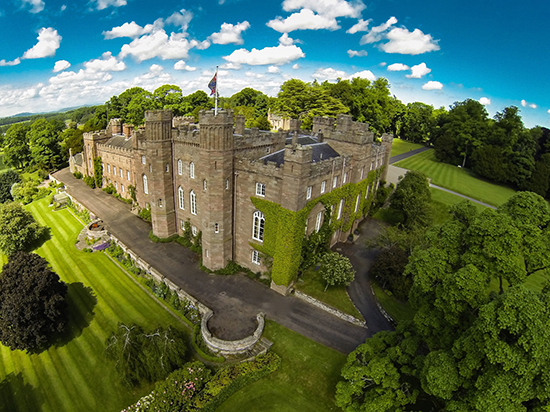 A memorial walk to honour the men from Scone who lost their lives during World War I is to be unveiled next month.
The walk, which runs around Scone and its outskirts, including Scone Palace, will be accompanied by audio stories which tell the tales of the 71 Scone men who served in the Great War.
The walk will be unveiled at a launch event at Scone Palace on Wednesday 7 March.
Eleven of the men were working as foresters and gardeners for Scone Palace Estates at the time of their service. Oak trees will be planted in the men's honour along with a plaque.
The community project, which has had the long-time backing of Lord and Lady Mansfield of Scone Palace, was organised by a charity, Scone Remembers SCIO, set up especially for its purpose.
With funding from the Heritage Lottery Fund, Scone Remembers has also published a book telling the stories of Scone's fallen 71 men.
Dr Peter Olsen, Chairman of Scone Remembers, said: 'We've been working hard on this project for several years now, so it's exciting to see the memorial walk finally happening and to see these men honoured during the centenary year of the Great War.'
Lady Mansfield added: 'It has been heartwarming to see this project come to life and grow, and Scone Palace is delighted to be a part of it. We look forward to the Scone Remembers Memorial Walk being part of our landscape here at Scone Palace, and we know it will add to the Palace's stories and history already enjoyed by our visitors.'
More information on Scone Remembers click HERE.