New chief appointed for £6million global Scottish plan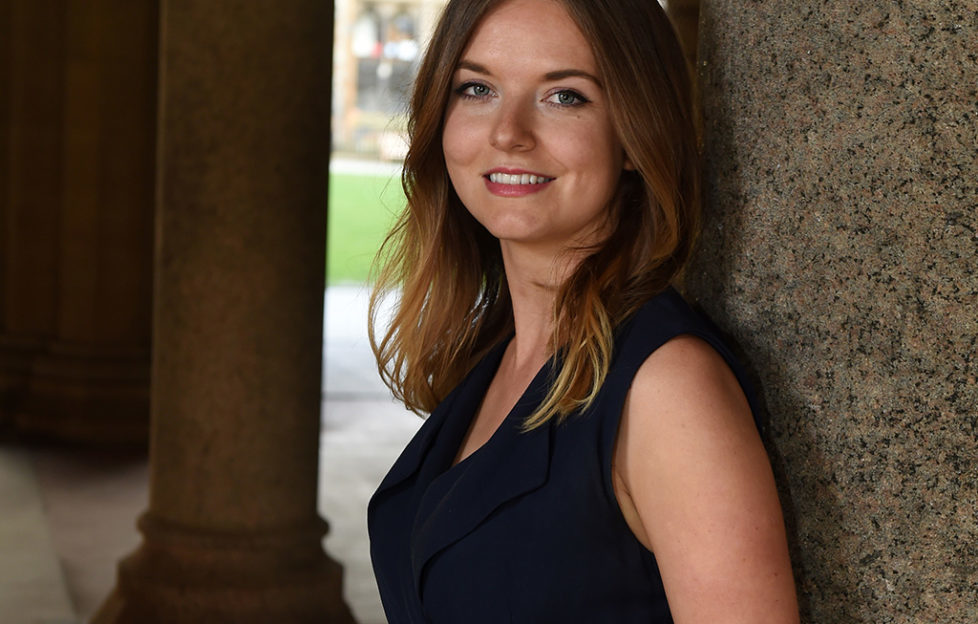 The project director for a bold new £6 millionglobal marketing strategy for Scotland has been appointed.
Cat Leaver takes on the role of project director for Brand Scotland from 3 July and will oversee international activity across VisitScotland, Scottish Development International and the Scottish Government.
This includes overseeing the new global campaign Scotland is Now, as well as the management of the digital infrastructure and talent, that will enable the public sector in Scotland to work with industry and private sector brand partners to stimulate export-led growth.
Scotland is Now, launched last month, builds on the nation's acknowledged strengths as a land of unrivalled history, breath-taking scenery and warm welcomes, but shines a light on lesser-known qualities: a pioneering, dynamic and progressive nation taking the lead on key global challenges.
Cat, who originally hails from the Scottish Borders, is currently Head of Strategy at After Digital (formerly Alienation Digital), managing the marketing and digital marketing teams and output, and also co-leading on digital transformation consulting.
Outside of her day job, Cat is one of five who run TEDxGlasgow, considered one of Europe's most established TEDx organisations, which aims to provide a platform to stimulate positive change in Scotland and beyond. Last year its main annual event welcomed more than 2000 people to the SEC Armadillo and its talks have had more than 10 million views worldwide.
Charlie Smith, VisitScotland director of marketing and digital said: 'Cat brings a wealth of experience, a fresh perspective and the creative energy that will vital in a highly competitive global marketplace. Cat's experience working with dynamic and progressive digital brands will be invaluable.'
Jane Martin, managing director at Scottish Enterprise, said: 'We are determined that our joint efforts to date marks the start of a much broader partnership across the wider public sector, industry and business to put out a compelling, confident and consistent story about Scotland internationally.
'I am delighted to have someone like Cat on board to help us make that happen.'
John Booth, head of communications at Scottish Government, said: 'Teams from across the public sector have collaborated to great effect to launch our first ever global campaign. Cat will help us build on that momentum to take Brand Scotland further and realise the opportunities that come with digital technology and data.'
Cat herself added: 'I'm honoured and excited to take on the role of project director for Brand Scotland. It feels like the perfect time to show off what Scotland has to offer visitors, investors, students and those who are considering making Scotland their home.
'We're witnessing growing visitor numbers and investment, have world class education and research, are globally renowned for our creative industries and are primed to become a global tech hub. But we're also facing increasing international competition. Scotland is Now will share our whole story with the rest of the world, communicating both our unique heritage and our progressive, pioneering vision for the future.'