More to Inverness than the Loch Ness Monster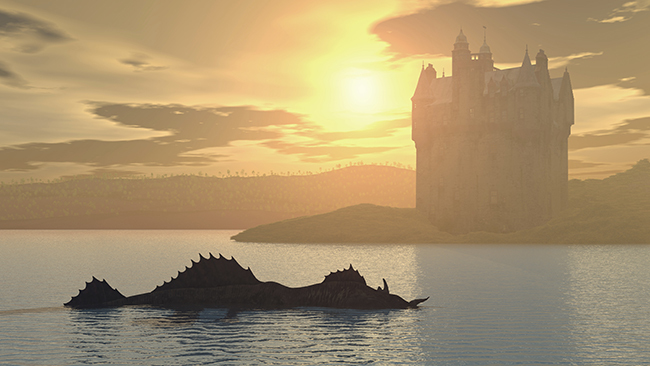 A bid to bring more tourists to Inverness and Loch Ness is looking outwith the traditional Nessie route.
The work and activities of VisitInvernessLochNess (VILN) Tourism BID have been welcomed by Highland councillors at the City of Inverness area committee as highly successful and going 'beyond the monster legend'.
In a report to committee by Graeme Ambrose, chief executive of Visit Inverness Loch Ness Ltd, members were informed of organisation's progress over the last year.
The report outlined some of the BID's highlights in their marketing and promotion; partnership with VisitBritain; conference and business tourism; access and infrastructure developments; business development and events and festivals.
Members welcomed the impending launch of a new website for VILN this autumn; noted VILN's developing social media; and the organisation's attendance at the VisitScotland EXPO 2018.
The success of VILN's work with VisitBritain in promoting the shoulder and winter months in German, French and Dutch markets was also welcomed – as was their success in attracting 20 international media/influencers visits from Germany, France, Scandinavia, Canada and Russia.
Provost and Leader of Inverness and Area, Councillor Helen Carmichael said: 'The BID has come a long way since it was voted for in 2014. These recent achievements over the past year are clearly demonstrating that their tactic of messaging broader visitor experiences beyond the monster legend is attracting more interest from visitors.
'While the lure of Nessie is undisputed as an international icon, VILN are quite rightly focussing on attracting visitors to the region for other reasons such as experiencing the wonderful food and drink sector we have to offer.
'I am also pleased to see that VILN are helping to expand the conference and business tourism sector and have supported a number of events in the area.
'Local members are delighted that the South Loch Ness Trail was completed this summer with the assistance of £60,000 Council Discretionary Capital Funding.
'This now means that the South Loch Ness Trail can be linked up with the Great Glen Way to create a Loch Ness 3600 Trail which will be a huge boost for outdoor tourism in the area.'