Make it a hole in one with a trip to Perthshire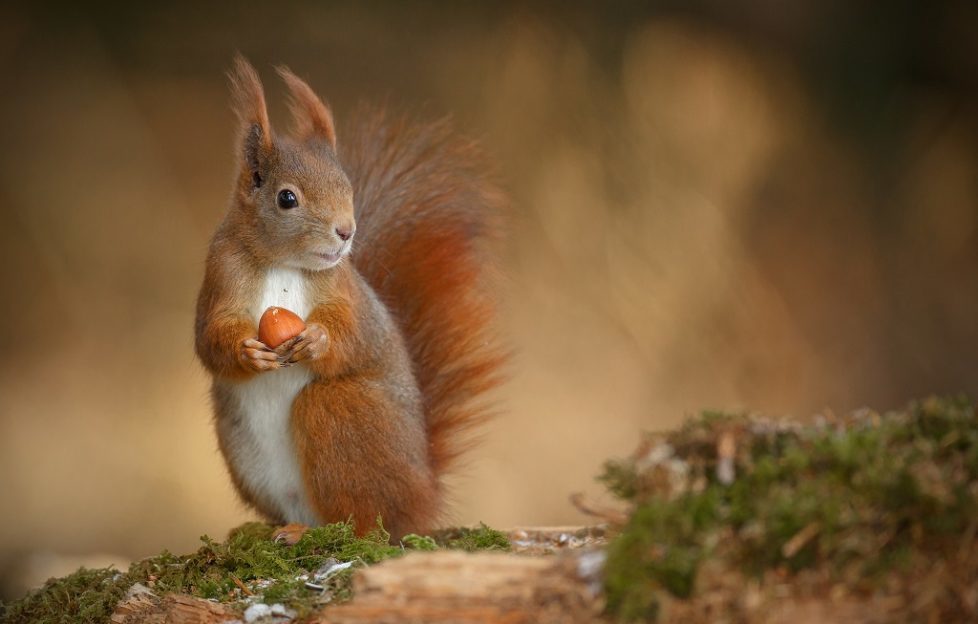 One of the world's biggest events in woman's golf will tee off in Perthshire this September, as Scotland welcomes back the Solheim Cup to its sporting calendar.
As the excitement for the Solheim Cup continues to build, there is no better time to come and explore why Perthshire should be on everyone's must visit list.
Once considered the historic capital of Scotland and called, 'The fairest portion of the northern kingdom' by Sir Walter Scott, Perthshire has lots to explore. From bungee jumping, woodland walks and white-water rafting to whisky tastings, Michelin-starred restaurants and spa experiences, there is something for everyone, whatever their passion.
This summer, VisitScotland is inviting visitors and adventure seekers to come and explore the remarkable region.
Perth is a city that is surrounded by some truly breath-taking scenery. From magnificent glens and beautiful expanses of forest, to moors, rushing rivers and cascading waterfalls, the region is a tranquil escape, the perfect base for those looking to embrace the Scottish countryside.
There are a variety of different ways outdoor enthusiasts can explore the remarkable and vast landscapes, with each promising unique and incredible views. For those who prefer to take in the scenes at a slower pace there are an abundance of walking trails and gardens, both magnifying the rich flora and fauna of Scotland. It's a little-known fact that Perthshire is home to giant Douglas firs, which are some of the tallest trees in within the UK! For visitors who keep their eyes peeled they may even be treated to the sighting of a red squirrel.
Adventure enthusiasts are also catered for, with plenty activities on offer to get the blood flowing. Perthshire's rivers can be descended with white water rafting or river tubing, its landscapes can be crossed with bikes, quad bikes and 4×4 adventures while its loch, Loch Tay, one of the deepest lochs in Scotland, can be travelled on a loch cruise, kayaking or sailing trip.
Now that the landscape has been explored it's time to delve into the region's history. Many visitors to Perth don't know that it was once considered the unofficial capital of Scotland. The city has a rich history that can be traced back over 8000 years with the many castles and ruins each having a fascinating story to tell, depicting a different era of history.
Scottish history fans who have become acquainted with some of Scotland's famous historical figures on screen can visit some real-life locations where these individuals once stood. Scone Palace, perched upon a hill, looking over the city of Perth and beyond, was once the crowing place of many Scots, one of the most notable being Robert the Bruce, while Lochleven Castle, a secluded castle which sits on an island in the middle of Loch Leven, was Mary, Queen of Scots prison for many years.
To fuel up for the day's activities, Perthshire has a great seasonal and bountiful larder on offer. Visitors can forget their preconceptions of Scottish food and be wowed by the produce served up, discovering the many restaurants and distilleries abound.
From fine dining to laid back chocolate tastings, the region has it all. Home to the only restaurant in Scotland to hold two Michelin stars, foodies can tuck into the Scottish cuisine with a French twist at the Andrew Fairlie Restaurant, Gleneagles. For those with a sweet tooth the award-winning Velvet Truffles, hand-crafted by Iain Burnett the Highland Chocolatier in the highlands of Perthshire, are a must try. The distilleries also have quite the claim to fames as some of the oldest, smallest and most traditional in the country!
Just as the region is the perfect base to explore all the many activities and sights on offer, it is also the ideal place to rest your head and relax. From luxury hotels and lodges to lakeside cabins and woodland tree houses, visitors can sleep peacefully in tranquil surroundings.
For an ideal September retreat, the Gleneagles Hotel, Host of the 2019 Solheim Cup, is a five-star luxury retreat in the heart of Perthshire. The hotel boosts three championship golf courses for those who have been inspired by the golfing talent and who are looking to practice their swing. Its private, secluded surroundings guarantee a serene escape.