Hotel's delight at great approval rating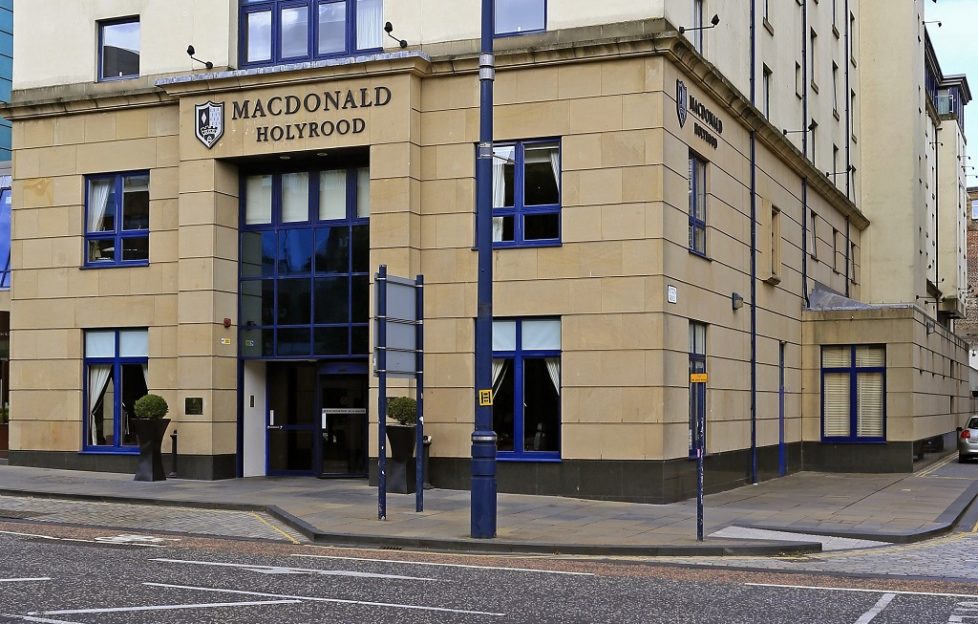 The Macdonald Holyrood Hotel in Edinburgh has been awarded a top award after securing a customer satisfaction rating of over 90% from its guests.
The stylish four-star hotel situated at the foot of the iconic Arthur's Seat, was recognised with an Award of Excellence by Irish coach tour operator CIE Tours International, which brings over 15,000 visitors to the UK each year.
CIE launched its UK awards six years ago, replicating its long running awards in Ireland. Since then, only 70 venues or attractions across Britain have achieved a satisfaction rating higher than 90%.
Macdonald Holyrood Hotel has enjoyed a programme of refurbishment recently, investing in state-of-the-art facilities at the onsite spa and health club, including spin bikes and SPARC Trainers. The hotel also introduced 360-degree online virtual tours – an important tool for business guests that allows them to scope out floorplans, locate break-out areas and plan accommodation for delegates.
Darren Beeby, general manager of Macdonald Holyrood Hotel said: 'To receive the CIE's Award of Excellence is an incredible honour. The team at Macdonald Holyrood Hotel work very hard to make each and every one of our guests feel welcome and looked after. To be granted this accolade is a true testament to the work of our wonderful staff.
'We'd also like to thank all of our guests for their reviews and look forward to welcoming them and back in the future.'
Elizabeth Crabill, chief executive, CIE Tours International commented: 'Our awards are well recognised and hugely respected in Ireland and it is great to see that the awards have been embraced so quickly in the UK.'
For more information on Macdonald Holyrood Hotel click HERE.