Full steam ahead as Fingal tops TripAdvisor list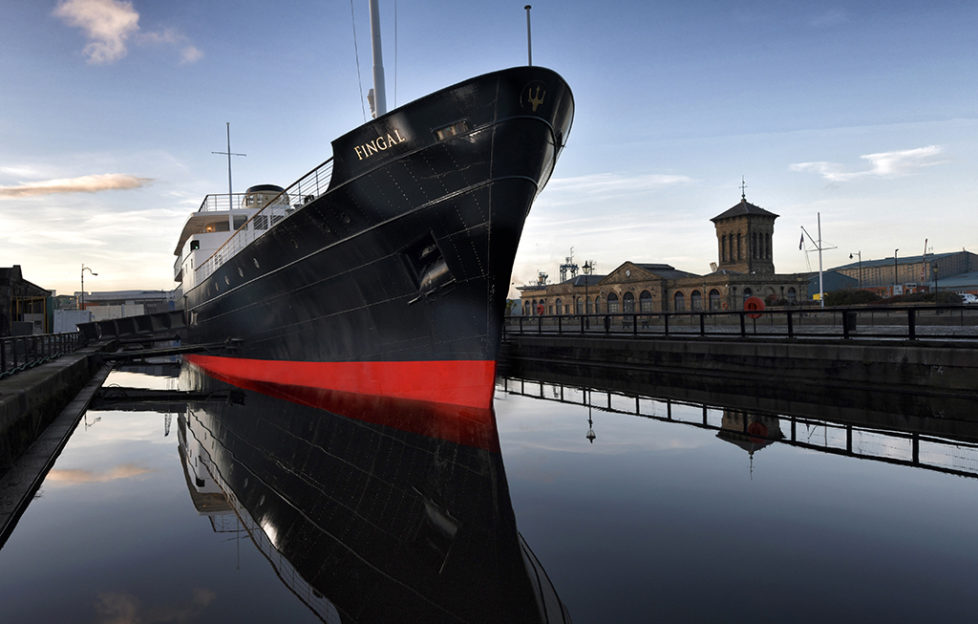 A Scottish hotel has shot to the top of TripAdvisor in the capital – just six months after opening.
Fingal, a former Northern Lighthouse Board tender, underwent a £5million conversion which took five years to complete. A spectacular ballroom, a stunning bar and 23-cabins were created on the now-exquisite ship.
The luxury floating hotel by the team behind The Royal Yacht Britannia in Edinburgh, has reached the top spot on TripAdvisor in half a year.
The Edinburgh-based floating hotel is number one in TripAdvisor's 'traveller ranked' hotels in Edinburgh.
Staff at Fingal aim to provide an exceptional service for guests, earning a clean sweep of 'five-star' reviews from the public on the travel website.
Andrew Thomson, head of hospitality, events and Fingal Hotel said: 'As The Royal Yacht Britannia's new luxury floating hotel, we are absolutely thrilled to be recognised as the No 1 traveller ranked hotel in Edinburgh by TripAdvisor.
'This success for Fingal, just six months after opening, follows on from Britannia being recognised 12 years in a row as Scotland's Best Visitor Attraction.
'This is testament to our excellent team of staff who strive every day to make our guests' experience on board exceptional."
TripAdvisor reviews note: 'It will be nigh on impossible to match this experience…', '…first class service from the second we arrived until the second we left,' and 'An almost forgotten level of service from a bygone era, courteous, discreet and friendly from highly professional staff.'