Dedication to his post earns John a reward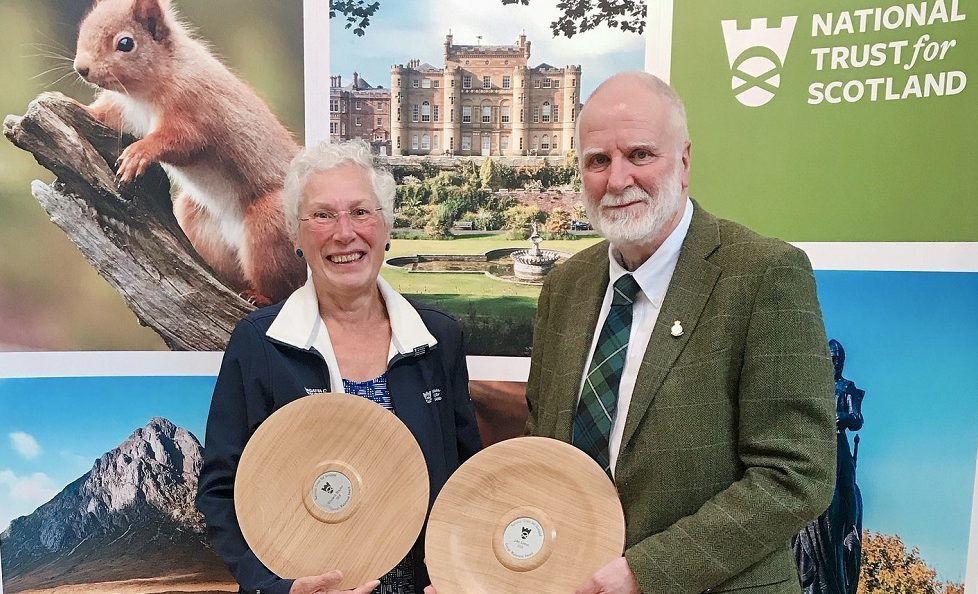 We all know someone who has gone over and above the call of duty in order to do their job.
Now, a dedicated member of staff who slept overnight in an Aberdeenshire castle has been awarded a prestigious award by the National Trust for Scotland.
John Lemon, visitor services supervisor at Craigievar Castle near Alford was one of the recipients of the conservation charity's George Waterston's Award.
The award recognises the contribution of volunteers and staff who go above and beyond in helping the charity protect the nation's heritage and was presented at the charity's annual general meeting in Stirling on Saturday, 1 September.
John was nominated for his commitment to Craigievar Castle where he has worked since 2016.
In particular, his efforts to keep the castle safe and secure in the wake of an electrical fault and during heavy snow this past winter were highlighted in his nomination.
Presenting the award, Trust vice-president Professor Hugh Cheape paid tribute to John's passion for Scotland's heritage.
John was delighted with the award. He said: 'This is a great honour. Like all of my colleagues at the National Trust for Scotland, I do all of this for the love of Scotland.'
The George Waterston Award is presented at the National Trust for Scotland's Annual General Meeting in memory of Dr George Waterston, who bought and subsequently donated Fair Isle, together with its Bird Observatory, to the Trust in 1954.
Elizabeth Bracher, a volunteer at Kellie Castle in Fife, also received the award.