Banners flying in run-up to the Solheim Cup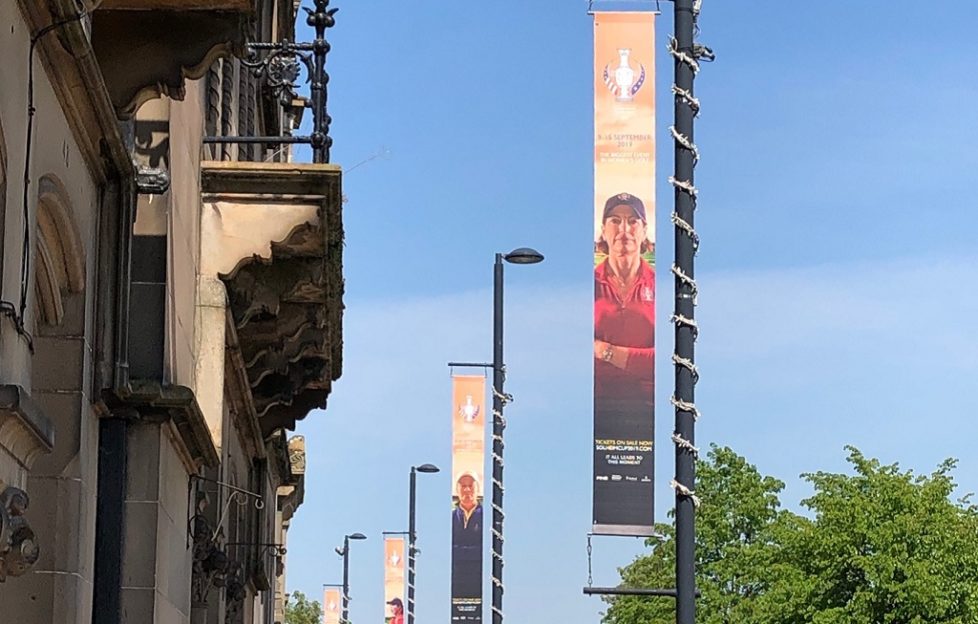 The countdown until the Solheim Cup takes place at Gleneagles in September has well and truly begun.
In the run up to the event Perth & Kinross Council is erecting lamppost banners to welcome this major international golfing tournament to the area.
A total of 84 banners are being erected in Auchterarder, Gleneagles and Perth to celebrate the event. These banners will help build the excitement as Perth and Kinross takes another step closer to welcoming this prestigious sporting event to the area and lets residents and visitors alike know that the Solheim Cup is coming to Gleneagles between 9 and 15 September.
The Solheim Cup sees teams of the best 12 American golfers take on 12 of their European counterparts in one of the world's biggest women's sporting events.
More than 100,000 people are expected to attend the 2019 Solheim Cup delivering significant economic benefits, just five years after the venue played host to what many commentators regard as the best-ever Ryder Cup in 2014.
And with a global TV reach in excess of 600 million people, the eyes of the world will be on Perth and Kinross, promoting the area as an open, accessible and family-friendly golf and tourism destination. Organisers are also committed to delivering a family-friendly event which engages and enhances the local community, with children under-16 attending free of charge, and providing a host of family activities on site.
Perth and Kinross is renowned as a world-class golf and tourism destination with a strong track record of supporting major events, and complements the Solheim Cup, as the must-attend sporting event of the year in Scotland.