A new ghillie on the beat on the Isle of Skye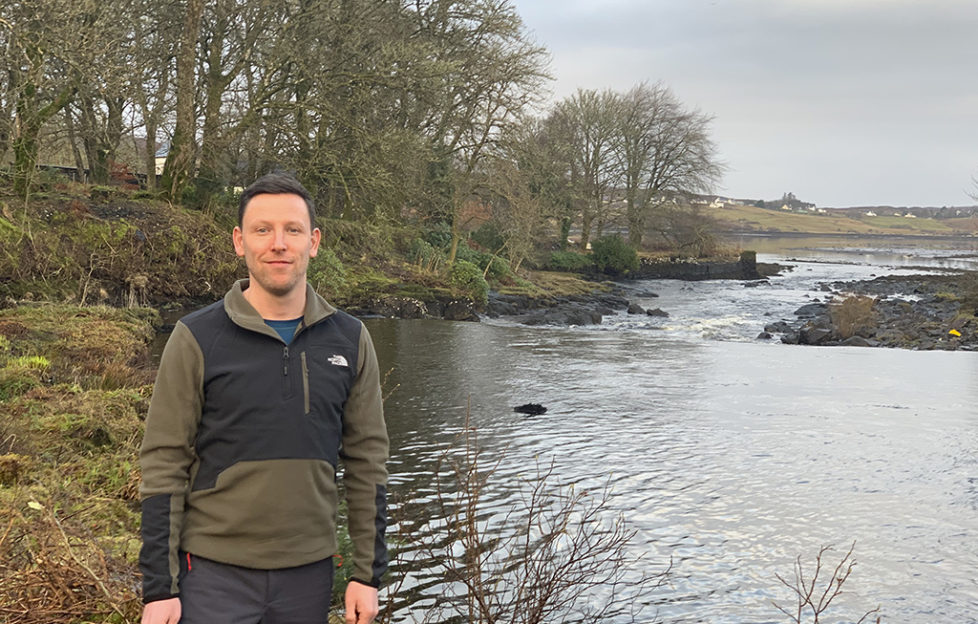 A leading Skye hotel has appointed a new ghillie for the first time in more than 15 years.
Danny Doherty will join the team at Skeabost Hotel, part of the Sonas Collection, near Portree, and manage the hotel's seven mile stretch of the River Snizort, known for its salmon and trout fishing.
The new appointment comes as Skeabost Hotel opens the Snizort for the 2020 fishing season. Both residents and non-residents can take advantage of Skeabost's ghillie services when fishing its stretch of the river.
Danny Doherty takes over from previous ghillie, Derek Dowsett, who managed the Snizort stretch for over 15 years.
Danny said: 'It is a great honour to be appointed as the new ghillie for the River Snizort, a river that has such a rich angling history and is arguably one of the best for trout and salmon fishing on Skye. Derek was well known among the fishing community and has left a legacy that I am looking forward to taking on.'
Danny made the move from Glasgow to Skye in 2017 to explore his passion after leaving his job as a senior manager for a leading technology retailer.
He continued: 'Angling has been a hobby of mine since the age of 11 when a family friend took me out to cast my first fly. Since then, I've spent every minute I can exploring Scotland's rivers and learning about river management.
'This role will not just be about fishing but will centre around conservation and the environment of the river and the fishing community. Over the years, Skeabost has worked to open up the river and celebrate the treasure it has on its doorstep and I am looking forward to guiding and teaching more folk about it and the sport.'
The fishing season commenced with the age old tradition of breakfast at Skeabost Hotel on 11 February. The celebration continues as the river is officially opened for the season and guests are able to enjoy the opportunity of fishing the Snizort to kick off the year.
Guided fishing trips are available to residents, residents of the other Sonas Collection hotels and non-residents of Skeabost Hotel. Fishing permits, rods and equipment are available to hire through Skeabost Hotel.
Packed lunches prepared by Skeabost's team of chefs are also available starting from £15 per person. Anglers of any ability are welcome to book a guided trip by contacting ghillie@skeabosthotel.com.
For more information on Skeabost Hotel, visit: https://www.skeabosthotel.com