A major boost for cruises around Scotland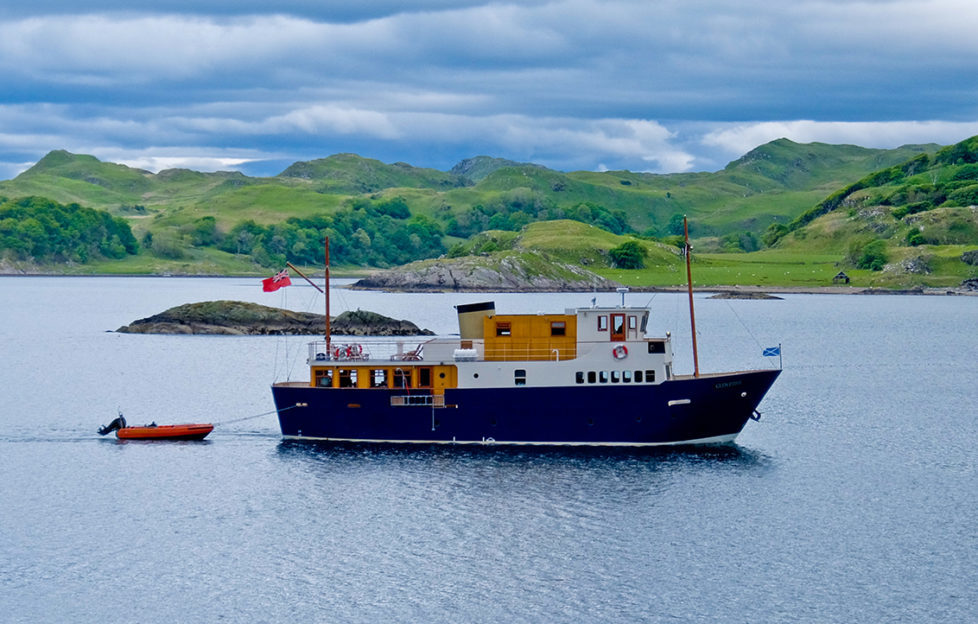 Tourists wanting to cruise around the Scottish coast are in for a bonus as the construction of a new vessel is set to underway.
Leading Scottish small-ship cruising specialist, The Majestic Line, has confirmed a new purpose-built vessel, the Glen Shiel, which will be delivered for their 2019 summer season.
This will be their fourth vessel to sail to new locations in the expanding small-ship cruising sector in Scotland.
The build begins this month at Ardmaleish Boatbuilding Co. Ltd on the Island of Bute, and will see Majestic Line's newest boat in operation in 2019, the company's 15th year of operation.
Named after a tranquil Glen on the North West Mainland, Glen Shiel will complement the three existing boats, with design features such as more powerful engines for faster sailing and an improved observation saloon. Similar to sister ship Glen Etive, she will undertake 10-night cruises, this time sailing to the stunning West coast of the Outer Hebrides, St Kilda and rugged and remote Wester Ross.
Accommodation will comprise of seven ensuite double or twin cabins taking a maximum of 12 passengers including space for two singles.
With bookings at an all-time high, directors Andy Thoms and Ken Grant felt it was the right time to add to their growing fleet. Andy had started designing Glen Shiel when forward bookings of Glen Etive started to sell out.
He said: 'The Majestic Line needs a new ship primarily because we cannot meet demand with only three vessels. Our fourth ship, to be called Glen Shiel, will be similar to our first "new build", Glen Etive.
'She will be fitted with the same stabilising system which has proved so successful in the Glen Etive, and she is designed to be slightly faster so that she can cover the distance out to the Outer Hebrides and St Kilda Isles in a shorter time allowing for more time to enjoy the islands.
'Like the Glen Etive the design will be very traditional with lots of brass and hardwoods to achieve the character and comfort of a 1930s Gentleman's Yacht.'
Ken added: 'Glen Shiel will bring an additional 30% capacity to our existing fleet sailing to new, remote destinations.
'It is the comfort of our ships, the level of service and the opportunity to travel in style that brings guests back time and again and we look forward to welcoming more and more guests in 2019.'
This new vessel echoes the demand for small ship cruising now and with The Majestic Line at the forefront of this emerging market, Malcolm Roughead, chief executive of VisitScotland said: 'It is fantastic to see a small privately run company succeeding through vision, hard work and attention to detail.
'The building of a fourth boat is great news for Scottish Tourism and highlights the importance of the marine mix in the Scottish Tourism product. I look forward to seeing the future growth of this leading Scottish cruise company."'