£26.5million plan to put Stranraer back on the map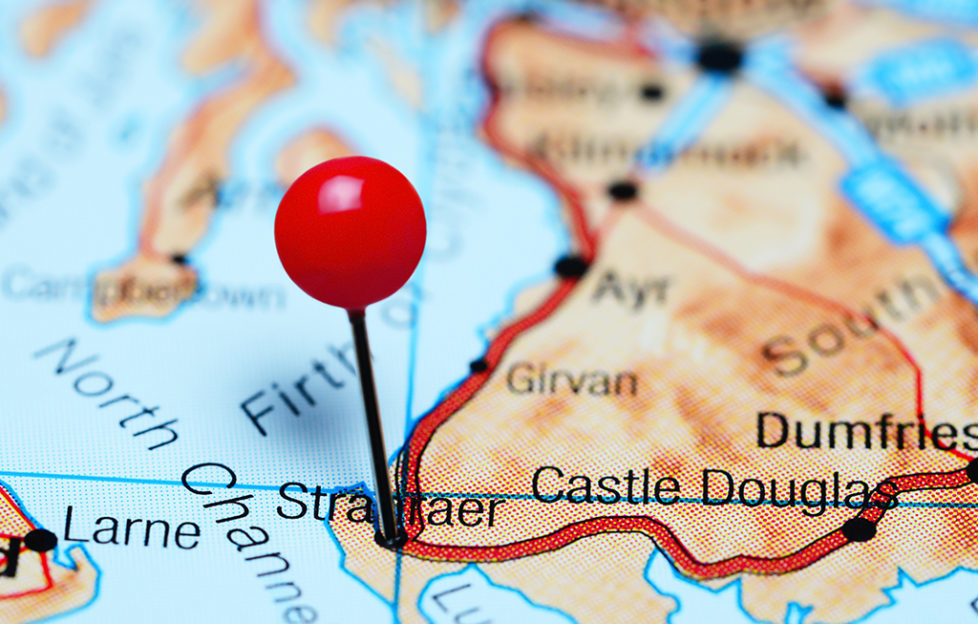 A plan to regenerate a Scottish town and make it a tourist destination has passed it first hurdle.
Members of Dumfries and Galloway Council's Stranraer Waterfront Development team met with the Wigtown Area Committee to discuss the development, work carried out and options for the future.
The master plan for the area clearly set out a single vision: 'to reposition Stranraer and Loch Ryan as a distinctive and successful marine leisure destination.'
The vision has been priced at £26.5million, and would be achieved through a long-term commitment and progressive change, through six key objectives:
• Reconnecting the town centre with the waterfront;
• Encouraging high quality architectural design;
• Creating an easily navigable and pedestrian friendly environment;
• Creating opportunities and infrastructure for access to the water;
• Change perceptions of Stranraer from a disused ferry port to a leisure destination;
• Substantially increase the number of people who visit Stranraer and the surrounding area.
Officers working on the Stranraer Waterfront Project have identified two clear options to enable future redevelopment of the 17-acre East Pier in Stranraer.
Both options recognise that expansion of the existing marina is key to creating new demand for leisure tourism and stimulate local regeneration.
The preferred option is to simultaneously develop the Marina and East Pier to accelerate the potential for private investment. Having looked at all the options the team have identified that the only other route would provide the same outcome, but at a slower pace, with increased costs.
Aspirations of the local community have been considered through consultation with both the public and stakeholders.
Combined with the full business case recommendation of expansion of the current marina to around 300 berths, the total estimated cost of the development is around £26.5million, allowing for contingencies and depending on the phasing and final designs.
Leader of Dumfries and Galloway Council, Elaine Murray said: 'The regeneration of Stranraer is a priority for our council and the projects around Stranraer, including not only the waterfront, but also the town centre, are the visible evidence that the area is undergoing positive change and renewal.
'Expanding Stranraer Waterfront area is central to the vision of regenerating the town and to provide a gateway to our region from Ireland, Europe and beyond.
'Extending the marina and developing the East Pier are vital components to boost the local economy by bringing more visitors to Stranraer, generating business, and creating employment.'
Depute leader Rob Davidson added: 'This council, Stena and Scottish Enterprise Dumfries and Galloway have been working in partnership in a bid to ensure the sustainability and viability of Stranraer in the aftermath of the ferry terminal moving from Stranraer Harbour to Cairnryan.
'Our team have looked at all the options and have identified a clear way forward with a strong business case. We must act fast to start delivering this important regeneration project.'