10 celebrities you may not have known were Scots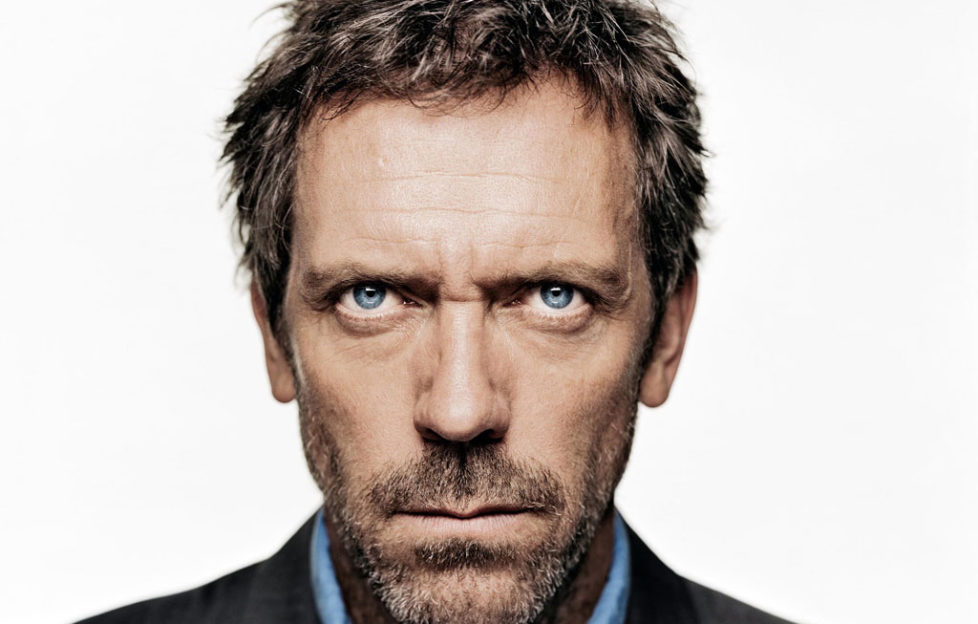 Famous Scots have spread throughout the world, but what about the celebrities who have hideen Scottish roots and connections?
Here we profile a selection of 10 unexpected Scots.
1. Sir Clive Woodward
He may have made a name for himself guiding England to victory at the 2003 Rugby World Cup and three Six Nations Championships, but Sir Clive Woodward began his schooling in Edinburgh. Woodward was educated at Corstorphine Primary School up until primary four, while his father – Squadron Leader Ronald Woodward – was stationed at RAF Turnhouse at Edinburgh Airport. The young Woodward played football rather than rugby at Corstorphine and joined in family walks up Arthur's Seat at weekends.
2. Sir Dirk Bogarde
With a name like 'Derek Jules Gaspard Ulric Niven van den Bogaerde' you could be forgiven for not realising that actor Sir Dirk Bogarde had strong links to Scotland. Margaret Niven, his mother, was an actress while his father, Ulric van den Bogaerde, was Belgian and art editor of The Times. When his younger brother was born, Bogarde was packed off to Glasgow to study technical drawing at Allan Glen's Technical School.
3. Rankin
Don't be fooled by his tendency to speak in 'mockney' tones, acclaimed fashion and music photographer John Rankin Waddell was born in Glasgow in 1966. He founded the highly successful style magazine Dazed and Confused in 1991 with Jefferson Hack. Since then he has established himself as a much sought-after fashion and music photographer with subjects ranging from U2 to Elle Macpherson.
4. Lord Byron
Flamboyant poet George Gordon Noel Byron is not often associated with Scotland let alone Aberdeenshire where he spent a despondent and fairly impoverished childhood with his mother, a former Scottish heiress. Enrolling at Aberdeen Grammar School instilled an early passion for reading and history. Residing up north till the age of ten, he moved to England once he inherited an English title.
5. Ian Brady
Arguably Britain's most notorious murderer, Ian Brady was born in Glasgow in 1938 as Ian Stewart. His mother, Peggy, was a waitress and he never knew his father. He was raised by foster parents in the Gorbals but was sent to live with his mother and his step-father, Patrick Brady, in Manchester when he was a teenager. With Myra Hindley, he murdered five children and teenagers in north-west England in the 1960s.
6. John Barrowman
You'd be let-off for assuming actor John Barrowman – who rose to fame in various musicals in the West End and later found acclaim in the BBC's Doctor Who and Torchwood – was a native of the American Midwest. His US twang has masked any trace of his roots in Glasgow, where he was born and lived in Mount Vernon for nine years before emigrating with his family to Aurora, Illinois, in 1976. He revealed the other side of his voice when he sang using his Scottish accent at the opening ceremony of the Commonwealth Games in Glasgow in 2014.
7. Angus and Malcolm Young (AC/DC)
Rock band AC/DC's early years may have been played out in Australia, but its roots go back even further – to Glasgow. Guitarwielding brothers Angus and Malcolm Young were born in Scotland's largest city in 1958 and 1953 respectively and emigrated down under to Sydney with their parents in 1963. What's more, singer Ronald Scott – better known by his stage name, Bon Scott – was from Forfar and grew up in Kirriemuir.
8. Tony Blair
Former Prime Minister Tony Blair can lay claim to not one but two Scottish connections. He was born in Edinburgh in 1953 and, although he spent most of his youth growing up in Durham, he returned to Scotland's capital at the age of 14 to study at Fettes College, one of the country's largest independent schools. Both his parents were raised in Glasgow. Bob Roberts, one of Blair's teachers at Fettes, described him as 'the most difficult boy I
ever had to deal with'.
9. Ray Park
Best known for playing Darth Maul, the red and black skinned Sith Lord with horns in Star Wars, Ray Park was born in Glasgow in 1974 before moving to London with his parents at the age of seven. He became a martial arts expert at a young age and has gone on to play Toad in the first X-Men film and Snake Eyes in the two GI Joe movies.
10. Hugh Laurie
Given his middle names, perhaps it's not so surprising that actor James Hugh Calum Laurie has Scottish roots. Although he was born in Oxford, both his parents – William and Patricia – were of Scottish descent. He joked about his heritage on American television with talk show host Craig Ferguson, saying: 'I'm very pessimistic. I hope you don't mind but I actually attribute this to my Scottish roots.'