A special 75th anniversary guided tour to Normandy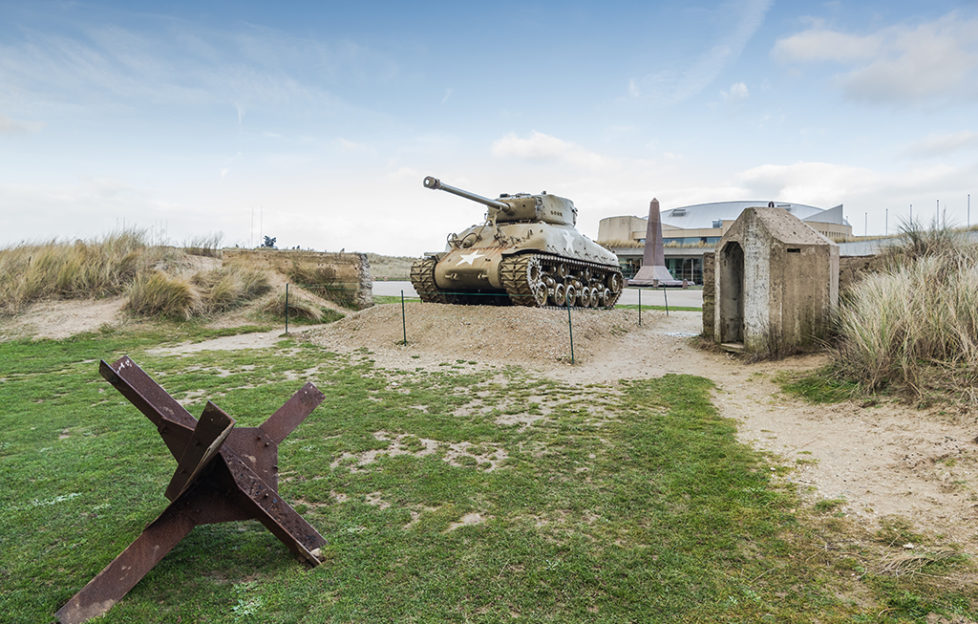 Scots are being offered the chance to mark the 75th anniversary of D Day and the Allied Invasion of Normandy.
Operation Overlord, the assault on Hitler's Europe, was the culmination of four years of preparation which had seen the creation of he largest invasion force ever assembled.  On 5 and 6 June 1944 156,000 men parachuted into the fields of Normandy and landed on her beaches.
Over one gruelling night and day these British, American, French and Commonwealth troops smashed their way into 'Festung Europa' and paved the way for the liberation of France.
To mark the bravery of the troops, Edinburgh man Iain Gale is organising a five-day event to mark the 75th anniversary.
Iain said: 'As we prepare to commemorate the 75th anniversary of one of the most iconic campaigns of WWII, I am planning an exclusive guided five day tour for eight people to the landing beaches and battlegrounds of Normandy.
'Our accommodation for all four nights will be the beautiful Chateau de Bouceel, in the heart of Normandy; a truly luxurious, traditional French chateau, steeped in history.
'The cost for 4 nights/5 days is £1,200 per person. Menus and wines will be discussed by the group before our trip, making for a truly memorable experience.
'Included are tour transport, five day guided tour of the battlefields, four nights accommodation and breakfast, and all museum admissions.
Not included are flights to and from Paris, lunches, dinners or drinks.'
The programme is:
Tuesday 4 June
Arrive Paris Charles de Gaulle airport at 2pm. Met by Iain Gale. Board tour vehicle and set off for Normandy. Arrive at Chateau de Bouceel at around 5.30pm. Settle in before drinks and dinner, followed by a private screening of The Longest Day.
Wednesday 5 June
Drive to St Mere Eglise, drop zone of the US 82nd and 101st Airborne. US Airborne museum. To St Marie du Mont and la Fiere bridge. To Brecourt battery and Utah Beach. Then to Point du Hoc, Omaha beach and Vierville. Concluding with a visit to the vast US Cemetery. Dinner. Screening of Saving Private Ryan, part one.
Thursday 6 June
Spend the day attending the 75th anniversary commemorations at Arromanches, Ouistreham and St Mere Eglise. Also view the hundreds of
re-enactors and watch parachute jumps and fly pasts. Dinner. After dinner screening of Saving Private Ryan part two.
Friday 7 June
Visit to the German Coastal Artillery Battery at Longues-sur-Mer, followed by Arromanches and the Musée du Débarquement. Then on to the two British beaches and one Canadian landing beach. Finally, visit Ver-sur-Mer, Bernières-sur-Mer and La Brèche. Dinner. Private screening of Band of Brothers.
Saturday 8 June
Drive to Bénouville and Pegasus Bridge and memorial. Then on to the Merville Battery and its museum. Return to Paris Charles de Gaulle for flight to UK.
Those interested in attending should send enquiries to iain.gale@yahoo.com.