Outer Hebrides are the islands of adventure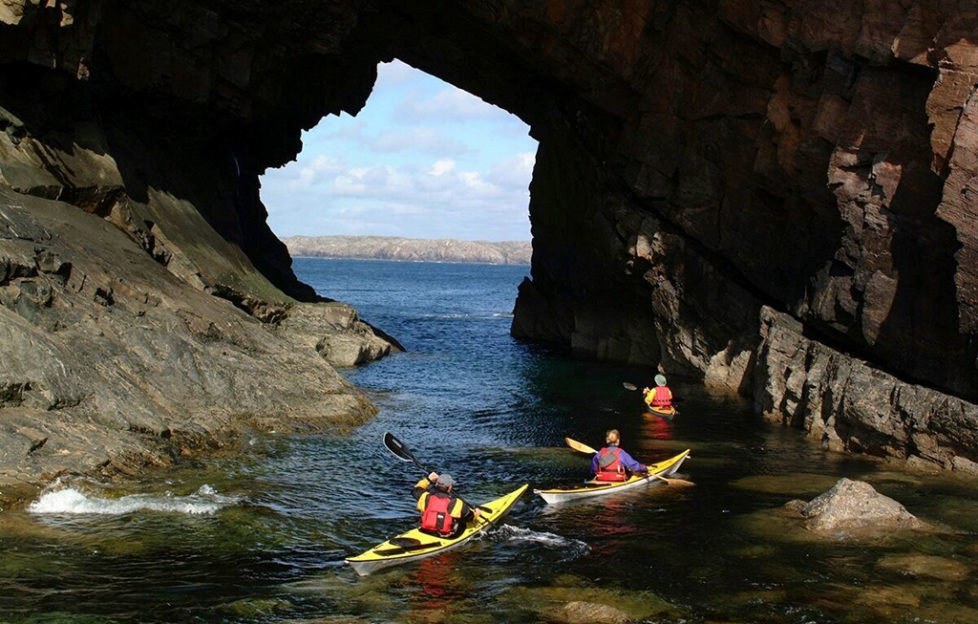 Adventure seekers are being urged to visit the Outer Hebrides as part of a new campaign supported by the national tourism organisation.
Outer Hebrides Tourism has been awarded £15,000 as part of the VisitScotland Growth Fund to help drive a new digital media movement. The group are creating a dynamic film that documents the best outdoor adventure experiences on the islands.
The campaign is encouraging young travellers to explore the area and discover the diverse activities on offer. It will focus on young explorers meeting island hosts who will show them their home's amazing natural playground as well as giving an insight into island life.
Visitors can seek out the extraordinary through exciting activities on both land and sea, including, coasteering, abseiling, mountain biking, surfing, snorkelling and kayaking.
Raising the profile of the Outer Hebrides as an adventure destination is a key aim of the project and the recent completion of the Hebridean Way, a long distance walking and cycling trail along the length of the islands, has kick-started a new focus on outdoor sports.
Outer Hebrides Tourism hope to reach out to over one million people with the project's video and other online content and boost the impact of the current OH! tourism campaign.
The announcement comes as Outer Hebrides Tourism held their annual general meetings to outline tourism strategies in Stornoway on Lewis and on Benbecula this week.
Rob McKinnon of Outer Hebrides Tourism, said: 'The award from the VisitScotland Growth Fund offers us an exciting opportunity to show visitors the huge variety of adventures available to them throughout the Outer Hebrides and to encourage them to seek out the extraordinary on land and at sea.
'Tourism is a key growth sector for our islands so this gives us the chance to share our message with adventure sports enthusiasts across Scotland and beyond.'
Riddell Graham, director of industry and destination development at VisitScotland, said: 'Whether you want to get an adrenaline kick along the Hebridean Way or delve into the islands' fascinating past at the Calanais Stones – the Outer Hebrides has something for everyone.
'Our research shows that the warm Scottish welcome is a huge draw for tourists so it is exciting to see this new campaign taking advantage of that and featuring people from the Outer Hebrides in their film.
'It is great to see that the national Year of Young People 2018 will be celebrated with a focus on young travellers and islanders. Partnership and collaboration are at the heart of Scottish tourism and we are delighted to support Outer Hebrides Tourism's dynamic new campaign.'
For more information on Outer Hebrides Tourism click HERE.