Wildlife team try to seal a happy future for orphans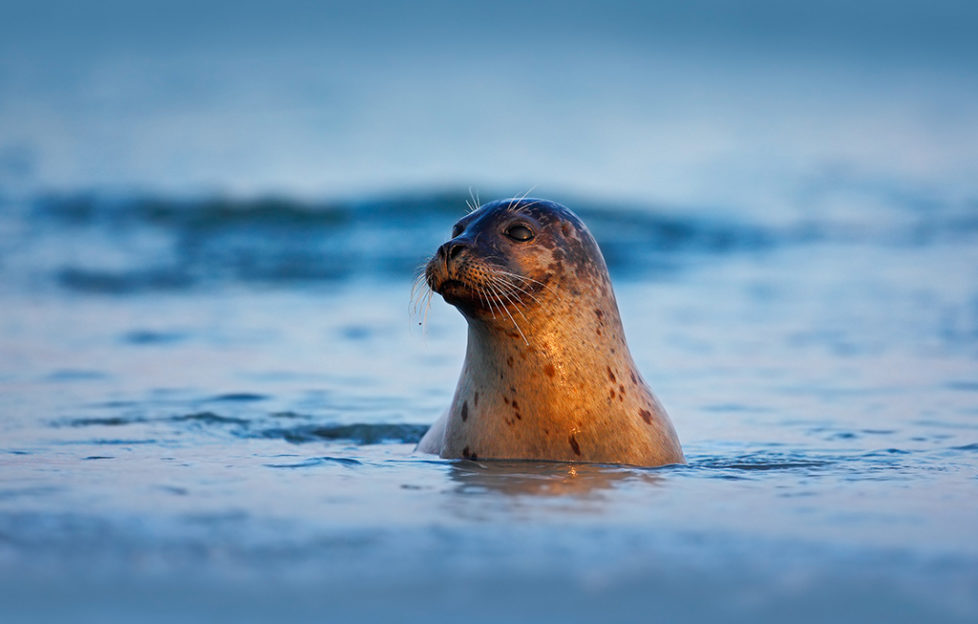 When a pair of orphaned harbour seals arrive at the the Scottish SPCA wildlife centre, the staff have a problem on their hands.
The team try a ground-breaking new technique to help rehabilitate them, as their work features in the eighth episode of Born To Be Wild, BBC Scotland's wildlife series, to be shown on Monday, April 22.
One of the UK's rarest water birds, a Slavonian Grebe, is brought into the centre – it's struggling to stay afloat and will need all the teams accumulated knowledge and skills if it is to have a hope of survival.
And the bird unit work hard to raise and release a pair of orphaned barn owl chicks.
A spokesman for the centre said: 'Born to be Wild gives viewers incredible access to some of those animals, and follows our dedicated staff as they help all sorts of animals overcome injury or illness and return to their natural habitat.
'Everyone at our National Wildlife Centre works tirelessly to care for the wild animals which come through the doors of the centre, each and every day of the year.
'Last year the centre successfully released over 5,000 animals back into the wild and several of these will be featured on the show. From foxes to fledglings, otters to ospreys and weasels to woodpeckers, the series will chart amazing individual journeys for some of Scotland's best loved wild creatures.'
Previous episodes have features white tailed eagles, pine martens, red squirrels, foxes and badgers.
Born to be Wild will be shown on BBC Scotland from 8-9pm.
Click HERE to see all episodes.