Stay connected to nature from home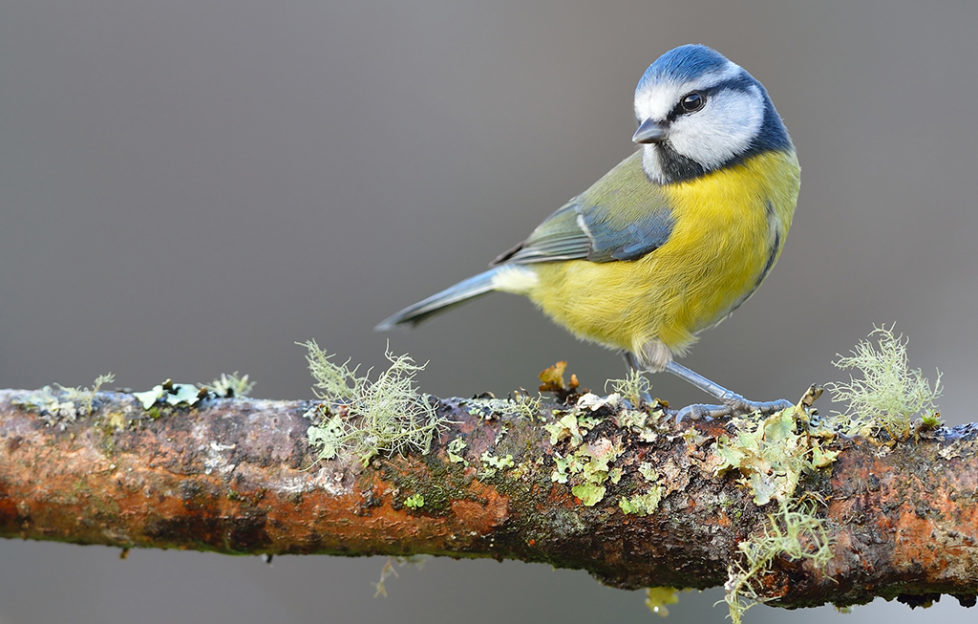 Each week, for the past 25 years, an army of citizen scientists has recorded the birds and other wildlife visiting their gardens.
This has enabled researchers at the British Trust for Ornithology to answer important questions about garden wildlife.
This national community has just opened its doors in order to help those confined to their homes this spring to connect with wildlife and contribute to important scientific research without leaving home.
During this current period of uncertainty, many of us are looking to our gardens to enjoy nature and be outdoors, to learn, and to improve our well-being.
BTO Garden BirdWatch (GBW) offers a great opportunity to learn more about garden birds and other wildlife, and to contribute directly to BTO's important scientific research on the value of gardens for wildlife.
A spokesman said: 'The more we know about how wildlife uses our gardens, the more we can make our cities, towns, villages and individual gardens better for nature.
T'he survey involves simply keeping a list of the birds you see visiting your garden over the course of a week, and then entering this into the BTO's online recording system. You can also record other garden wildlife, such as butterflies and mammals.
'GBW is normally run as a membership, with an annual fee of £17, and includes a book and regular magazines. The financial support of participants is what allows BTO to carry out its work monitoring garden wildlife and our scientific research.
'However, we want to enable more people to get involved in garden wildlife recording under the current circumstances, to discover an enjoyable purpose in garden birdwatching, and to feel part of a community all working on the same project, even though all of us are confined to our own gardens. Therefore we are offering membership of BTO Garden BirdWatch for free during the Covid-19 lockdown.'
The free offer does not include the book or magazines, and will instead be online only, including:
Access to the GBW online recording system.
A regular e-newsletter with information on recording and identifying garden wildlife.
Access the BTO's team of wildlife experts, to answer your questions.
The free membership will be valid for one year, after which it will expire as normal.
Kate Risely, garden birdWatch organiser at the BTO, said: 'A connection to nature is so important to our well-being, and the easiest place to watch and learn about wildlife is in our own gardens.
'We hope that this opportunity to join the Garden BirdWatch community will help people across the UK find new meaning in their garden birdwatching, to learn new things and to play a part in national research into our garden wildlife.'
To take part in Garden BirdWatch, visit www.bto.org/join-gbw