Shocking growth as giant hogweed returns early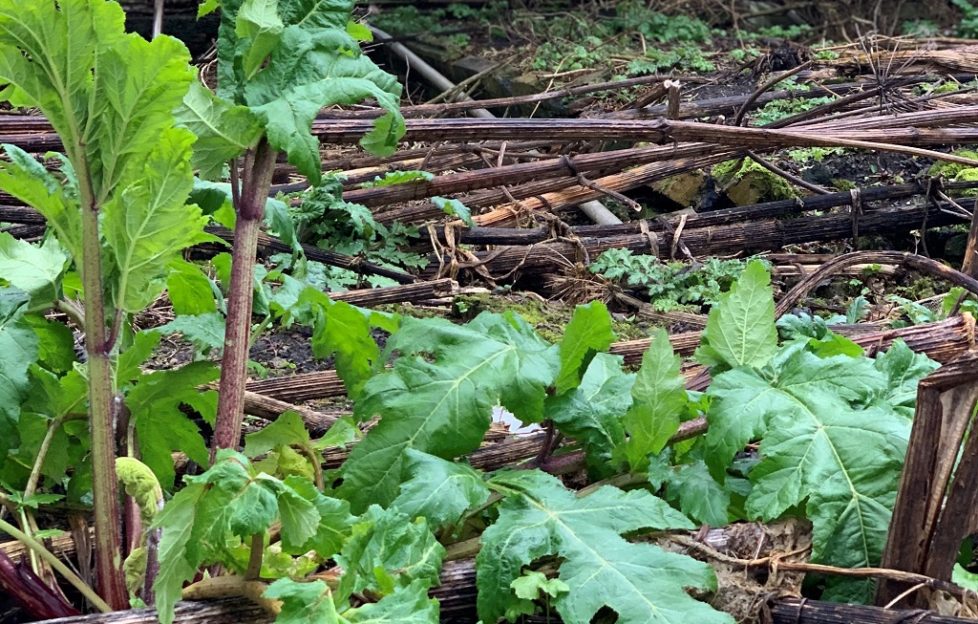 Scots are being warned to beware robust new growth of one of the country's most troublesome invasive species – more than a month earlier than it would usually appear.
Keith Gallacher of Complete Weed Control found fresh Giant Hogweed growth of a foot or more while quoting for a job in Musselburgh in mid-February.
He also discovered the remains of the previous season's plants on the site, some of which nearly doubled his 6'1-inch frame.
He said: 'It was a bit of a shock – they are some of the biggest I have ever seen, so obviously that is quite a favourable site for Giant Hogweed.
'It just goes to show you what a mild winter we've had. You wouldn't normally see plants of that sort of size until mid to late March, and although these were the biggest, we have certainly seen them germinating all over the country.'
Giant Hogweed is a relatively common non-native invasive species that was first brought to the UK from Central Asia in the 19th century. It is often found along rivers, streams and waste ground, and its sap can cause burns when it comes in contact with human skin.
Keith said eliminating Giant Hogweed requires a concerted and sustained effort by all landowners in an affected area. Unless there is a severe cold snap to stunt growth, this will be necessary sooner than many anticipate.
He explained: 'Project managers need to take a look at their planners now, because this is something they aren't normally thinking about until March or April time.
'If you leave it too late, the plants get larger and become more difficult to spray, and require more herbicide. But if you do it too early and you get the torrential rains like we've had these last few weeks, the herbicide won't have much effect.'
Based in Carluke, Complete Weed Control provides ground maintenance and weed control along highways, construction sites, parks and other public areas throughout the Central Belt.
A member of The Amenity Forum – the registered charity dedicated to promoting safe and sustainable practices – Complete Weed Control has been certified by the newly-launched Amenity Standard. The scheme has been formally recognised by Government, and is focused on integrated approaches that balance chemical and non-chemical methods to get the desired outcomes with minimal environmental impact.