Scots firm ensuring our wood doesn't go to waste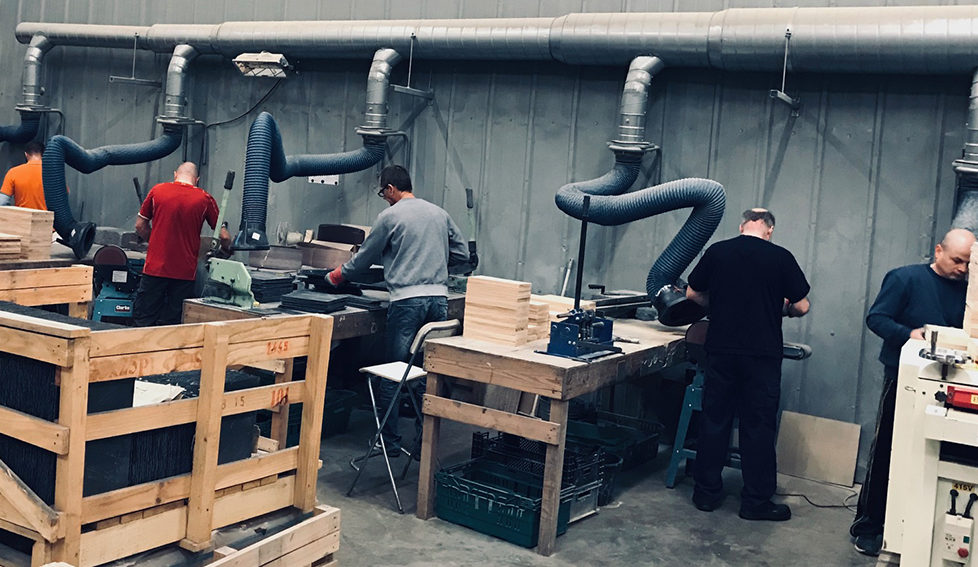 In the 21st century, the environment is one of the regular issues we hear being discussed on TV news, in our newspapers, and online.
So often we hear of big businesses finally waking up to the demands of society, to create environmentally-friendly products for the consumers.
At Selbrae House, this is an important area for them, as they create unique, design lead product ranges that combine function with style for you and your home.
Their story began back in 2008 with the launch of core brand – The Just Slate Company. This was a huge hit and they have continued to expand since then.
Since being launched in the summer of 2017, Scottish MADE has already had a fantastic response both in Scotland but also overseas, to its local, ethical and sustainable products.
Scottish MADE, based at Selbrae House in Kirkcaldy, Fife, produces rustic oak and sycamore boards, made from sustain-ably sourced fallen wood.
Each board is handmade and unique and will make the perfect chopping board or server for mezze dishes, cheeses, breads or canapés. From 'ice and slice'" to a stunning illustration of a Highland cow, these boards offer a light-hearted and fun way to chop or serve.
It also cuts down on the carbon footprint in terms of fuel resources, as all of the manufacturing is done in-house.
It sources its wood from a not-for-profit organisation in Fife called Scottish Wood who's mission is to restore Scotland's
neglected woodlands and neglected wood trade.
Whilst as a nation, we import over £100 million worth of hardwoods each year, our own broadleaf woodlands lie neglected, their wood considered worthless or even waste.
Some of these trees that have graced our landscapes for generations even end up in landfill sites. Scottish Wood is working hard to develop sustainable ways forward for our local woodlands: breathing life into our woodland heritage and ensuring the future of this beautiful resource for many more generations.
This in turn allows the contributing to the local economy; providing training and work opportunities as well as improving the environment and providing local facilities.
All funds raised by this not for profit organisation are put directly back into local environmental and community projects.
Scottish Working Woods Label – local, ethical, sustainable.
Scottish MADE proudly holds The Scottish Working Woods label –this label is a guarantee that a woodland product contains at least 90% Scottish grown raw material and that the raw material has been harvested sustainably or is from a sustainable source. The Scottish Working Woods label has been developed in partnership with the Forestry Commission, the Association of Small Hardwood Sawmillersand the Scottish Furniture Makers Association-Its aim is to promote the use of sustainable local woodland products.
For more details, click HERE.