Scotland's sealife at heart of whale and dolphin watch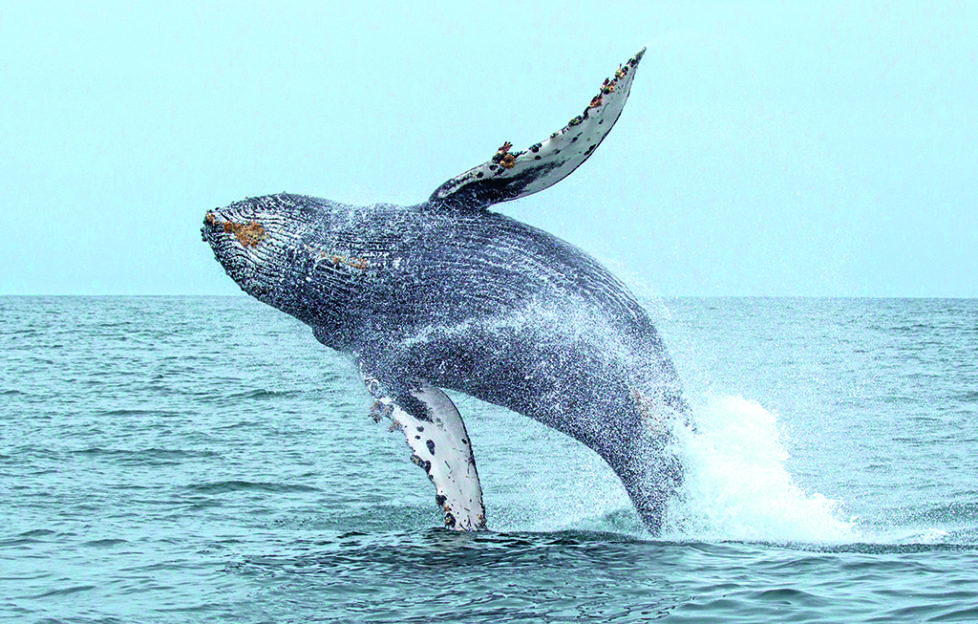 Scotland played a major part in the Sea Watch Foundation's 2019 National Whale and Dolphin Watch event.
The survey revealed striking biodiversity with an impressive 13 species of cetaceans seen around the British Isles.
This was a number which has only been recorded twice before in the history of the event. The total number of sightings – more than 2000 – collected exceeded last year's by 500 and was the highest reported so far.
For the past 20 years, Sea Watch Foundation has monitored the dolphins, porpoises and whales around the UK, documenting abundance trends, identifying conservation threats, and advising on the best ways to protect the populations both within and outside the Special Areas of Conservation.
For the past 17 years this has been spearheaded through an annual national recording event, the National Whale and Dolphin Watch (NWDW), which marks the long-lasting collaboration between citizen scientists, wildlife enthusiasts, the general public, and researchers alike.
Scotland recorded the highest number of sightings particularly along the western coast and on the Inner and Outer Hebrides.
Dr Chiara Giulia Bertulli, sightings officer and lead organiser of last year's national event, said: 'The most memorable sightings from this past year's Watch week include humpback whales sighted off Barra, in the Outer Hebrides, as well as long-finned pilot whales and large pods of Atlantic white-sided dolphins sighted around Shetland.'
Another great success of last year was the larger number of effort sightings, associated by detailed information on several environmental parameters, being collected, which accounts this year for 70% of all sighting records reported during the event.
Chiara added: 'Taking sighting records and adding environmental data together helps us to better understand the ways in which cetacean populations are affected by changes to the environment.
'Not only does the collection of sightings and geographical positions increase our general knowledge of the cetacean fauna that inhabits the seas around the British Isles, it can inform us of important areas and times of year for particular species, enabling better decision making on the risk of harm to local populations from human activities.'
This year's NWDW marks also the great collaborations with thirty-four different conservation and recording organisations, including ORCA, Hebridean Whale and Dolphin Trust, Yorkshire Wildlife Trust, MARINELife, and Whale and Dolphin Conservation, who have contributed data collected from boats (inshore and offshore) and from land stations in different parts of the UK.
Sea Watch Foundation are seeking volunteers to take part in the National Whale and Dolphin Watch 2020 this summer, which takes place 25 July–2 August. No experience is necessary as the team at Sea Watch will offer training and advice on how to take part. Visit https://www.seawatchfoundation.org.uk/nwdw/ for details.