Rare white tailed eagles arrive in need of help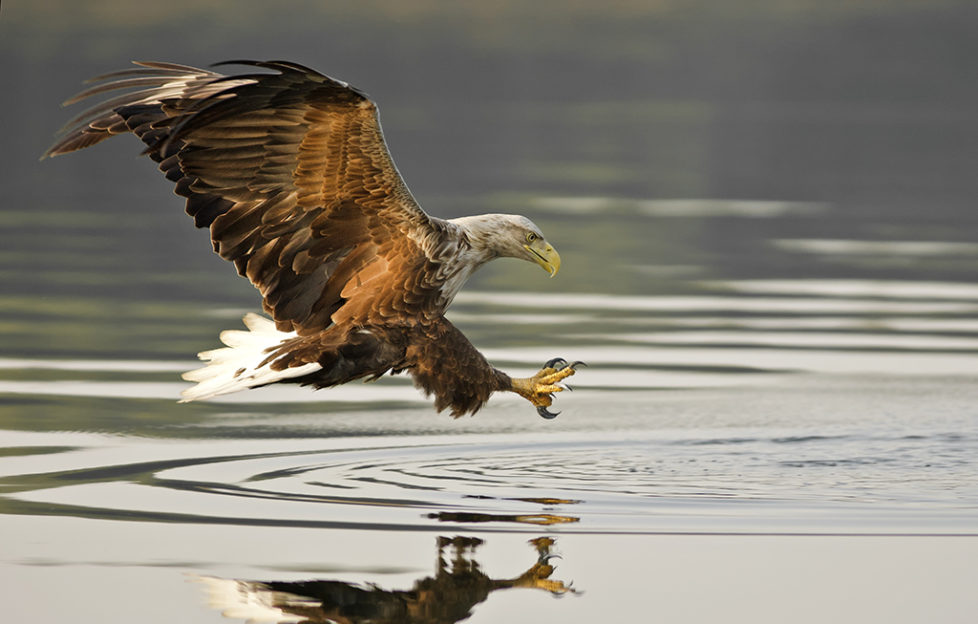 Saving two of Scotland's rarest birds will feature in a TV documentary.
Born to be Wild is BBC Scotland's 10-part series which looks at the workings of the Scottish SPCA's wildlife rescue centre.
It features the staff and the variety of animals that they have to work with and help, and nurse back to health before hopefully returning them to the wild.
The seventh episode of the series, to be shown on Monday, April 15, sees the team receive not one but two of Scotland's rarest predators – white tailed eagles – and have to use all their experience and expertise to try and get them back to the wild.
They aren't the only feathered friends in need of assistance, as a family of swans from Falkirk come in together for treatment from the centre's vet, Romain Pizzi.
A spokesman for the centre said: 'Ever wondered what goes on behind the doors of our National Wildlife Centre? Tune in to the brand new BBC Scotland channel to get a first-hand look at how we help rehabilitate and release all kinds of injured and orphaned wildlife.
'The new ten-part series Born to be Wild gives viewers incredible access to some of those animals, and follows our dedicated staff as they help all sorts of animals overcome injury or illness and return to their natural habitat.
'Everyone at our National Wildlife Centre works tirelessly to care for the wild animals which come through the doors of the centre, each and every day of the year.
'Last year the centre successfully released over 5,000 animals back into the wild and several of these will be featured on the show. From foxes to fledglings, otters to ospreys and weasels to woodpeckers, the series will chart amazing individual journeys for some of Scotland's best loved wild creatures.'
Previous episodes have features pine martens, red squirrels, foxes and badgers.
Born to be Wild will be shown on BBC Scotland from 8-9pm.
Click HERE to see all episodes.