Ospreys are flying high with their GPS trackers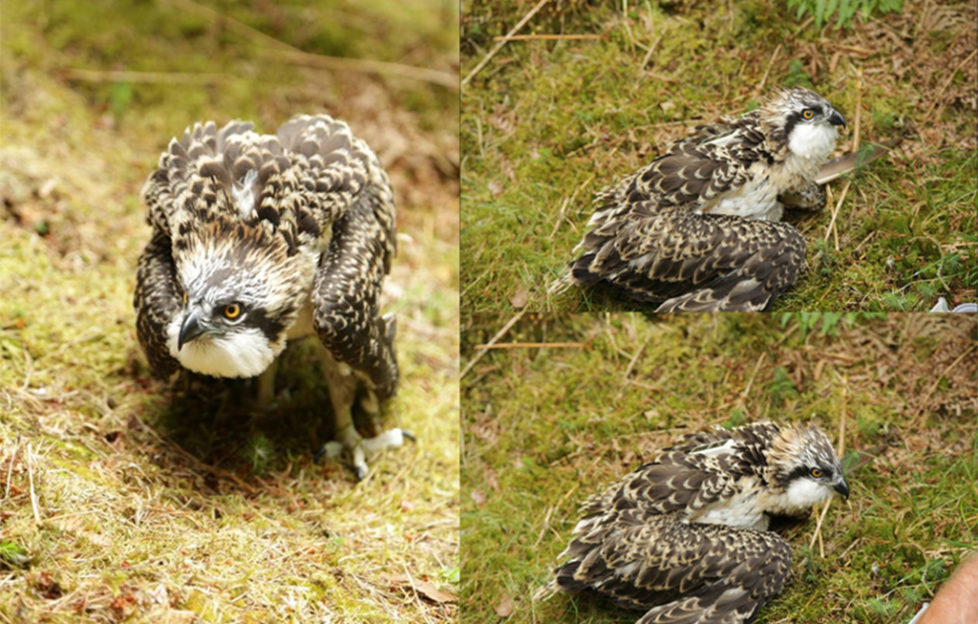 Two ospreys have been fitted with GPS  satellite trackers thanks to a new sponsorship deal.
Forest Holidays and Forest Enterprise Scotland (FES) have announced the news, with the birds having been identified by the Tweed Valley Osprey Project.
The project protects nesting ospreys and has helped to attract these iconic birds of prey. They welcomed two new osprey chicks to the live nest site viewing location on 12 June.
Before the FES conservation work, they were believed to have been absent in the Scottish Borders for over a century. Now, the two fully grown chicks have been ringed and fitted with the GPS trackers, sponsored by Forest Holidays, in order to monitor the survival rate of the birds. The trackers will also help to establish population dynamics, migration routes and identify threats to the welfare of the species.
The two birds, one male and one female, have been named Tweedledee and Tweedledum. The names were chosen by the public via a social media competition, hosted on Forest Holidays' Twitter feed.
The tags will operate for approximately three years and will help to improve the public's knowledge, understanding and appreciation of the birds.