Music out as birdsong comes to shopping centre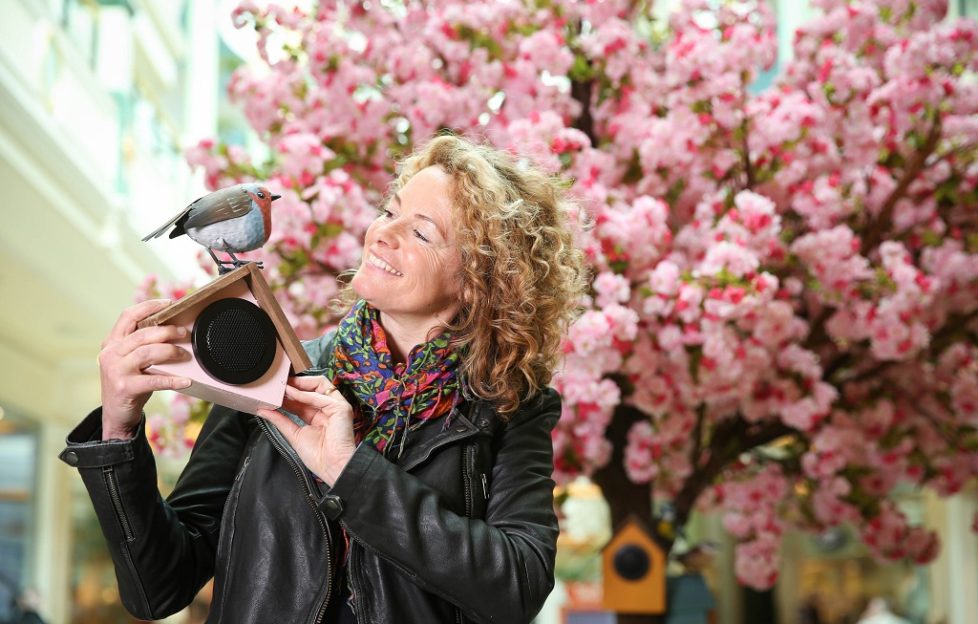 A Scottish shopping centre is axing music in favour of birdsong – to make shoppers happier.
The unusual move by intu Braehead shopping centre to play the springtime sounds of birds tweeting away in the central atrium comes after new research revealed four out of five Scots say they feel happy when they hear the sound of birdsong.
A special 12-feet high Tweet Tree with models of different species of birds perched on the branches will be created in the middle of the shopping mall, on Friday and Saturday, May 24 and 25.
And from the tree, shoppers will hear the sounds of the country's ten greatest songbirds being played, including the blackbird, nightingale, robin, cuckoo, woodpigeon, blue tit and wren chirping away.
The soothing birdsong soundtrack was created by BAFTA-winning ambient music producer, Laurence Love Greed and the idea is backed by naturalist Kate Humble.
Kate said: 'Scientific studies undertaken last year demonstrated that contact with nature – trees, seeing the sky, listening to birds singing – has a hugely beneficial impact on our mental wellbeing.
'So many people shut out the natural sounds around them by wearing headphones to listen to music, but they are denying themselves the wonderful effects nature can have on our mental health.
'So I love this initiative from intu to reconnect millions of people with the wonder of birdsong, the most beautiful and beneficial music of all!'
The research on the effect birdsong has on people also revealed that almost one in ten (eight per cent) haven't heard a bird sing this spring – and more than a third of adults (36 per cent) say they hear less birds now than they did ten years ago.
The study, conducted on behalf of intu, marks the launch of a new initiative by the shopping centre brand to reconnect people with the wonder of birdsong.
The initiative to reconnect people with the sounds of nature comes as nearly three in four Scots (74 per cent) say listening to birds singing helps them relax and 68 per cent say it makes them feel less stressed.
Almost a third (30 per cent) say it helps them to work or study, but everyday life is becoming noisier with one in three (34 per cent) worried they are losing touch with nature.
The research showed that 43 per cent of 18-24 year olds wear headphones everyday and 37 per cent regularly wear them outdoors making them deaf to the sounds of nature.
Marketing manager at intu Braehead, David Lyon said: 'We're bringing the sounds of the great outdoors into our centres to encourage our shoppers to reconnect with nature.
'We work really hard to create experiences that will bring a smile to the faces of our customers, and knowing that birdsong is proven to make people happier, we hope our Tweet Tree will bring joy to our shoppers and help them leave happier than when they arrived.'
The birdsong soundscapes will be played at other intu shopping centres around the country.
The initiative is the latest from intu to encourage shoppers to engage with nature, following the launch of Big Bugs on Tour with Chris Packham last year which has seen 12 giant bug models tour its centres.