Environmentalists honoured for their hard work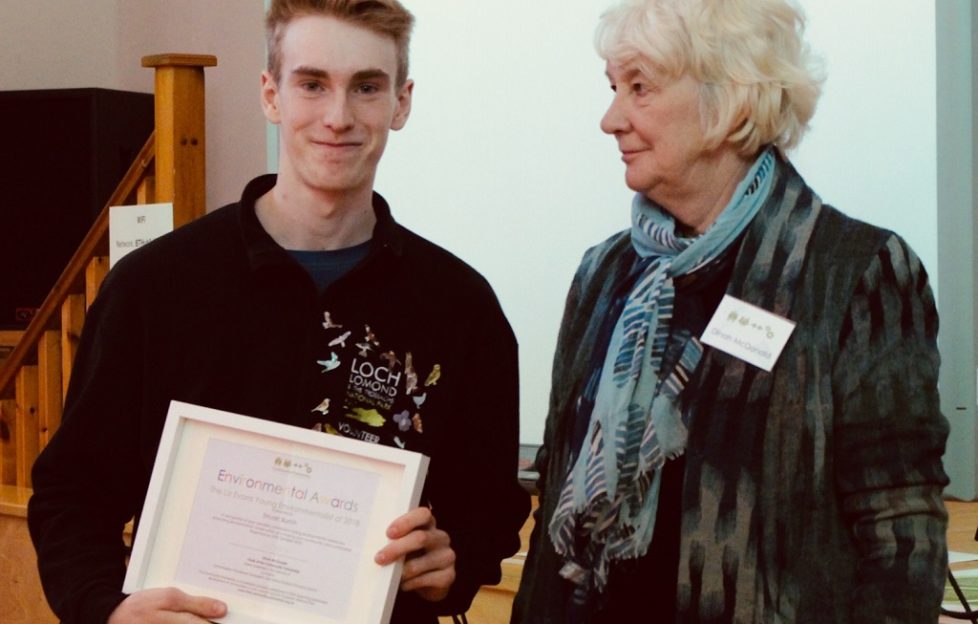 Toad patrols, wildlife blogs, beach cleaning and repairing mountain paths are just some of the things happening across Loch Lomond and the Trossachs National Park.
Communities across the area came together at the Community Partnership's annual event 'A Green Revolution – building sustainable communities now' in Arrochar to learn about and celebrate local people raising environmental awareness, promoting environmental conservation and making their community more sustainable.
The event and awards celebrating the Year of Young People comes at a crucial time around the Climate Change agenda and communities to look ahead into their sustainability beyond 2050.
This year's awards were presented in special memory of two very special people, Celia Burn (Community Partnership and Kilmaronock Community Trust) and Liz Evans (Cormonochan Woodlands Association, Lochgoil) renowned for their own personal contributions to raising environmental awareness and deep rooted community involvement.
Scooping first place for the Celia Burn Community Environmentalists of the Year was the Scottish Wildlife Trust Callander Group; an inspirational and unique community group doing outstanding work in environmental education and wildlife conservation. Organising and facilitating inspirational monthly public talks, fundraising and awareness events, local wildlife recording, toad patrols (including frogs and newts), orchid surveys and regular reports for the Ben Ledi View their captive audience has grown within the community and to visitors alike.
Receiving a highly commended award in the same category was Sheron Hambly who has been instrumental in organising numerous litter clearing events along the many local and surrounding beaches of Lochgoil. Sheron's vigour and tenacity in organising and motivating others to get involved was recognised by her community. Renowned for its natural beauty, the environment and community of Lochgoil has greatly benefited from Sheron's stalwart efforts and in an area of tourism within the National Park has made it a more pleasant and cleaner place to live and visit.
The joint first place award for the Liz Evans Young Environmentalist of the Year went to two very inspirational young men in recognition of their own individual contribution to environmental conservation. Aidan Cronin from Callander recently completed his junior ranger's certificate and sits upon the National Park Youth Forum. Nominated by the Callander Youth Project Trust his enthusiasm and voluntary commitment to protecting and enhancing the natural environment of the National Park is infectious. Writing regular wildlife and gardening articles for the Ben Ledi View he has also created a wonderful nature corner in the CYP youth space and encourages other young people to be more environmentally aware through the wildlife events that he organises.
Struan Burch of Dunblane joined the Loch Lomond and the Trossachs National Park volunteer programme to experience a gap year enjoying the outdoors and the environment that he loves. Struan's passion for nature and wildlife has been his motivation to use his ornithological skills to survey wetland birds in on Loch Lomond, monitor the population of water voles in the Loch Ard forest, ringing Barn Owls as part of the Barn Owl monitoring programme, and repairing mountain paths with the Mountains and the People Project. All the projects that Struan has been involved have contributed and enhanced the diversity of wildlife and recreational opportunities that surround our rural communities. Struan is the first young person on the NP volunteer programme and with an average age of 54 can often be very daunting to a young person. However Struan's enthusiasm and commitment has seen him fit right in and standout out as one of our worthy winners for this year's awards!
More information about this year's environmental awards and gathering event can be found HERE.