Enjoy Scotland's natural beauty this World Wetlands Day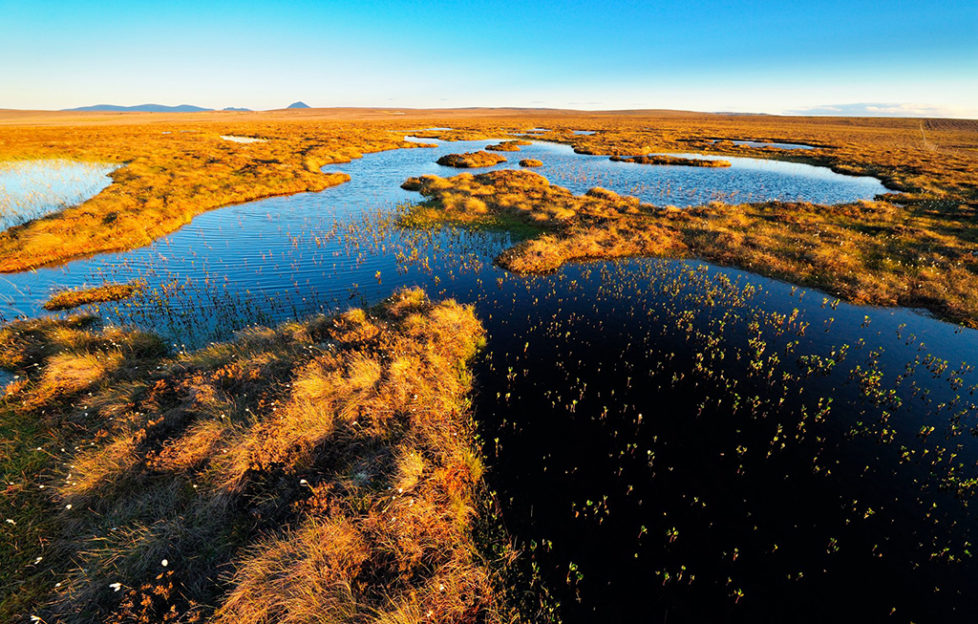 The people of Scotland can celebrate some of the country's most beautiful natural sites this World Wetlands Day.
Taking place on Satuday, 2 February, Scottish Natural Heritage is urging people to visit one of Scotland's amazing wetland sites, to take in our dramatic lochs, peatlands and riverbanks, and the wildlife that lives there; and learn more about these vital areas, and why it's crucial our wetlands stay wet.
There are many types of wetlands in Scotland, including marshes, fens, reed beds, flushes and swamps – in short, a wetland is an area of land that is saturated with water, whether year-round or seasonally. So everyone in Scotland is bound to find a wetland nearby, especially at this time of year.
World Wetlands Day is celebrated every year on 2 February. This day marks the date of the adoption of the Convention on Wetlands on 2 February 1971, in the Iranian city of Ramsar. The Ramsar designation helps to ensure the ecology of each site is protected. The theme for this year is 'climate change'.
Great examples of wetlands can be seen on many National Nature Reserves (NNRs) including Insh Marshes NNR near Kingussie. This reserve helps manage floods and is one of Europe's most important wetlands, with breeding waders including curlew, lapwing, redshank and snipe. Additionally Loch Leven NNR near Kinross, is one of Great Britain's most important Ramsar sites, with international populations of wintering wildfowl, whooper swans, tufted ducks and coots to name but a few.
Other great sites to see wetlands include:
These special habitats also provide clean water; help to moderate floods; prevent coastal erosion; and improve air quality. And of course Scotland's internationally important peatlands – about 20% of Scotland – hold over half of the terrestrial carbon store and are vital to tackling climate change. Peatland ACTION managed by SNH – on behalf of Scottish Government – is restoring thousands of hectares of drained or damaged peat-forming habitat to ensure the bog remains a long-term carbon sink.
Andrew McBride, SNH's Peatland ACTION project manager said:  'Peatlands are closer than we think; literally on our doorsteps, even in cities. There's a peatland within five miles of us all.
'Peatland ACTION are working closely with land managers, awarding funding for restoration work. Peatlands have so much to offer when in a good condition. They are wild spaces where nature and people can thrive. Crucially peatlands have an important role in fighting climate change – but in order to do so we need to ensure they remain wet.'
Deborah Spray, SNH wetland ecology advisory officer, said:  'Globally there has been a loss of 35% of wetland habitats since 1970 and it is important we do everything we can to protect them. They are such special places, and well worth a visit.'
For more information about wetlands visit
.