Cairngorms wins at Nature of Scotland Awards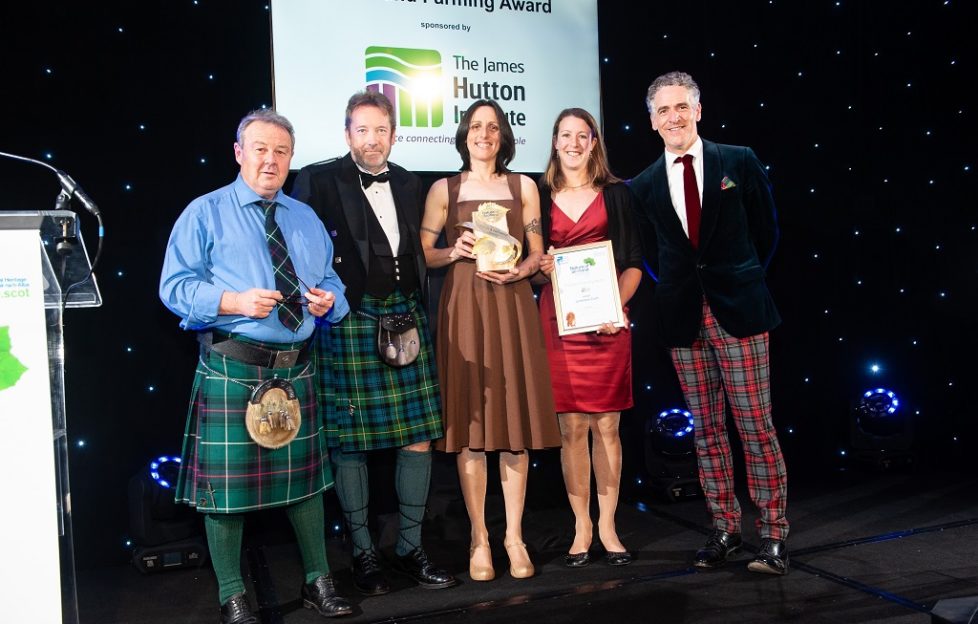 There were celebrations at the prestigious Nature of Scotland Awards with two winners coming from the Cairngorms National Park.
Hosted by TV presenter and wildlife cameraman Gordon Buchanan and BBC Scotland TV and radio presenter Euan McIlwraith, the winners were celebrated at a presentation dinner held in Edinburgh. Stewart Taylor won the Species Champion Award for his work on aspen and Lynbreck Croft won the Food and Farming Award.
Stewart Taylor is a champion for a whole host of overlooked species, he has dedicated a lifetime working and volunteering to conserve wildlife in the Cairngorms National Park. In recent years his focus has been aspen, making a huge contribution to its conservation.
His interest in aspen began more than 45 years ago, he recalls seeing 'little aspen survivors hanging on a windswept cliff top' on the Isle of Rum. Stewart moved to the Cairngorms in 1976 as RSPB's first Osprey Warden at Loch Garten. In 1990 he became Abernethy Site manager where he worked until he retired in 2010.
Stewart is an instrumental member of the Aspen Steering Group whose members work together for aspen conservation, they are: The Cairngorms National Park Authority (CNPA), Scottish Natural Heritage, Butterfly Conservation, Scottish Forestry, Coille Alba and individual aspen experts.
Stewart said: 'It is a real honour to be nominated for this award and really nice to be recognised for my work on aspen. It's a beautiful tree that supports many overlooked species and I am proud to be contributing to its conservation in the Cairngorms.'
Lynbreck Croft is located near Grantown on Spey in the Cairngorms National Park in the Highlands of Scotland. Lynn and Sandra purchased the croft in 2016 with the intention of raising their own animals for food production and conservation. They have since become leading lights in sustainable food production and were featured in a recent BBC series, This Farming Life.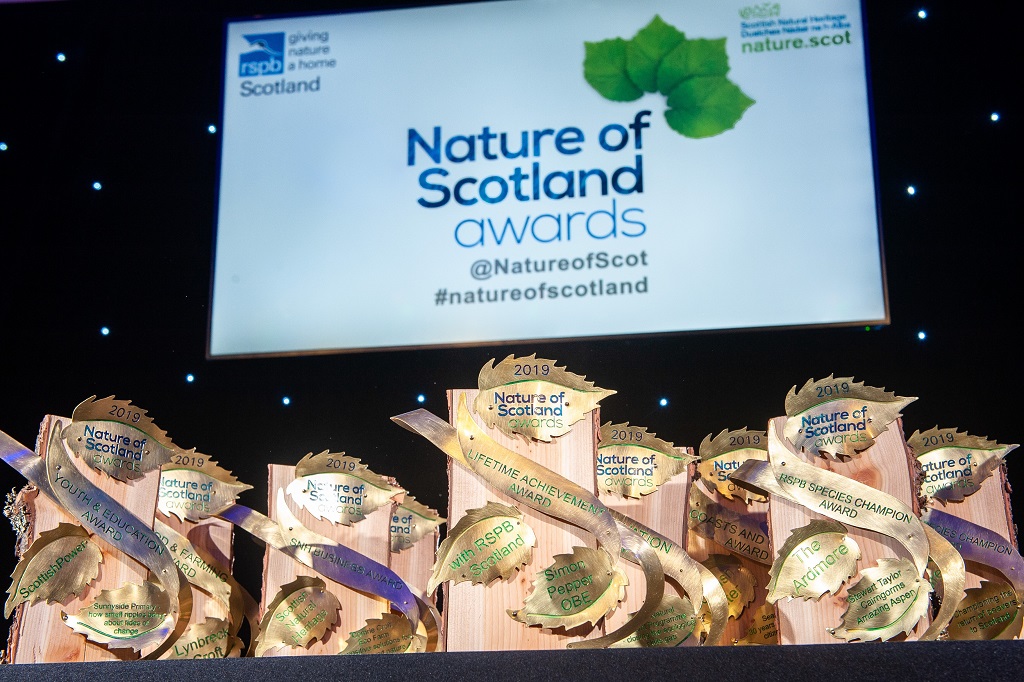 Lynn Cassels and Sandra Baer, owners of Lynbreck Croft, said: 'We're absolutely delighted to have won this award. We're committed to showing that food production can be a hugely positive driver for conservation. And producing healthy food only works in a healthy environment, with happy livestock. Thank you to the Cairngorms National Park Authority for nominating us.'
The two projects were nominated by Andy Ford, Head of Conservation at the CNPA.
Andy said: 'I am delighted to see these awards presented to two such worthy winners. Aspen is a priority species for Cairngorms Nature and Stewart has volunteered tirelessly across the Park and beyond, protecting and championing this rare, iconic and important species.
'Stewart's work with farmers and landowners means that many of the extremely vulnerable stands of aspen in the Park will survive and our grandchildren will be able to see the Strath's shimmering in Autumn gold as we do today. It is fantastic to see his dedication and hard work rewarded in this way.
'Lynn and Sandra's drive to make Lynbreck a model of sustainability in just three years has been nothing short of inspirational. In times of challenging finances and climate, this small operation showcases savvy agricultural practices, and is a leading light encouraging other land managers to refresh their own practices. Nature friendly farming is a key area of work for Cairngorms Nature, Lynbreck won our Cairngorms Nature Farm Award in 2018 and I am delighted to see them get national recognition with this award.'
Another fantastic Cairngorms conservation project to be shortlisted was Rare Invertebrates in the Cairngorms. This multi-agency partnership project works with an army of enthusiastic volunteers to increase the understanding of the distribution and habitat needs of six rare invertebrate species in the Cairngorms through surveys and observations
The Nature of Scotland awards were launched by the Royal Society for the Protection of Birds (RSPB) in 2012 to recognise excellence, innovation and outstanding nature conservation in Scotland.