Welcome news at plans for littering drivers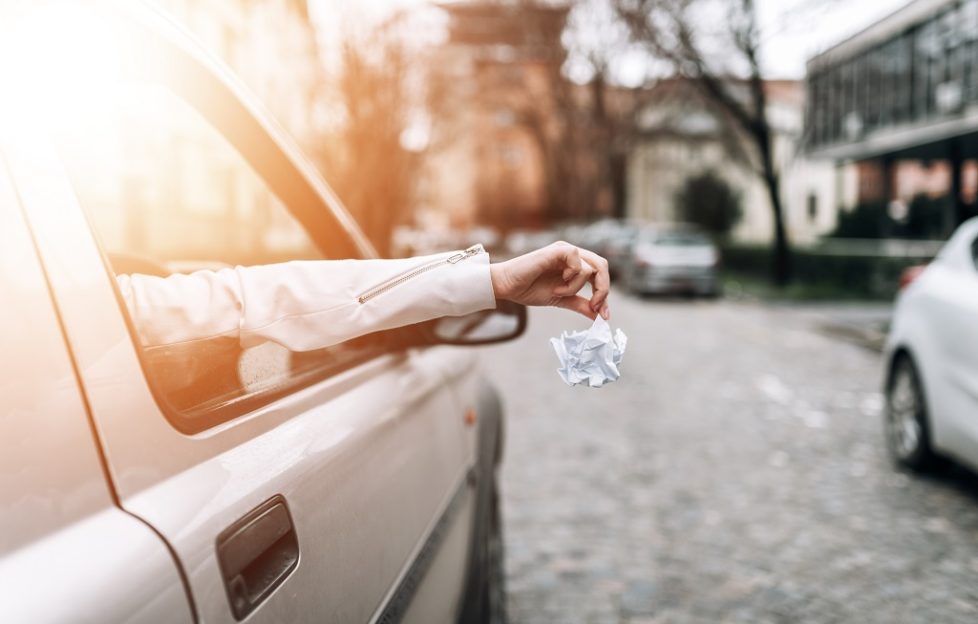 Environmental charity Keep Scotland Beautiful has welcomed the Scottish Government's commitment to make it an offence to litter from vehicles.
It follows a announcement from the Cabinet Secretary for Environment, Climate Change and Land Reform, that Holyrood will vote on proposed legislation.
Keep Scotland Beautiful has been pushing for a change to legislation in this area since 2016. Its Roadside Litter Campaign, which is backed by industry, local authorities and road operators, has focused national attention on the blight of litter on roadsides and verges across the country.
Derek Robertson, chief executive of Keep Scotland Beautiful, said: 'With two-thirds of people feeling that not enough action was being taken to reduce roadside litter, we have been calling on the Scottish Government to make a change in the law to allow vehicle owners to be held responsible for littering from their vehicle. This announcement is a welcome and positive step.
'The overwhelming view of people living in Scotland is that roadside litter creates a negative impression of our country, and the message for drivers from our Roadside Litter Campaign is that littering from vehicles is unacceptable in Scotland. The solution is simple: Give your litter a lift, take it home.
'This change to the law is a welcome Government endorsement for that important message.'
With research revealing that over half of the litter on Scotland's roads comes from people eating and drinking in their vehicles, the charity is clear that responsibility lies with drivers and their passengers, and it is down to them to do the right thing and dispose of their rubbish appropriately.
The Roadside Litter Campaign has been made possible with investment from industry, including members of the British Soft Drinks Association, McDonald's, Costa and Highland Spring and working in partnership with, Transport Scotland, Zero Waste Scotland, VisitScotland, road operating companies and local authorities.
The campaign has helped to bring forward a number of innovative infrastructure solutions alongside raising awareness of the scale and impact of the issue and bringing more focus to the true culprits of Scotland's roadside litter problem – those who throw it.
Keep Scotland Beautiful will continue working with partners throughout 2019 to challenge, and ultimately change, the behaviours that lead to roadside litter.
For further information visit https://www.keepscotlandbeautiful.org/roadsidelitter.