Court victory opens up more of national park to walkers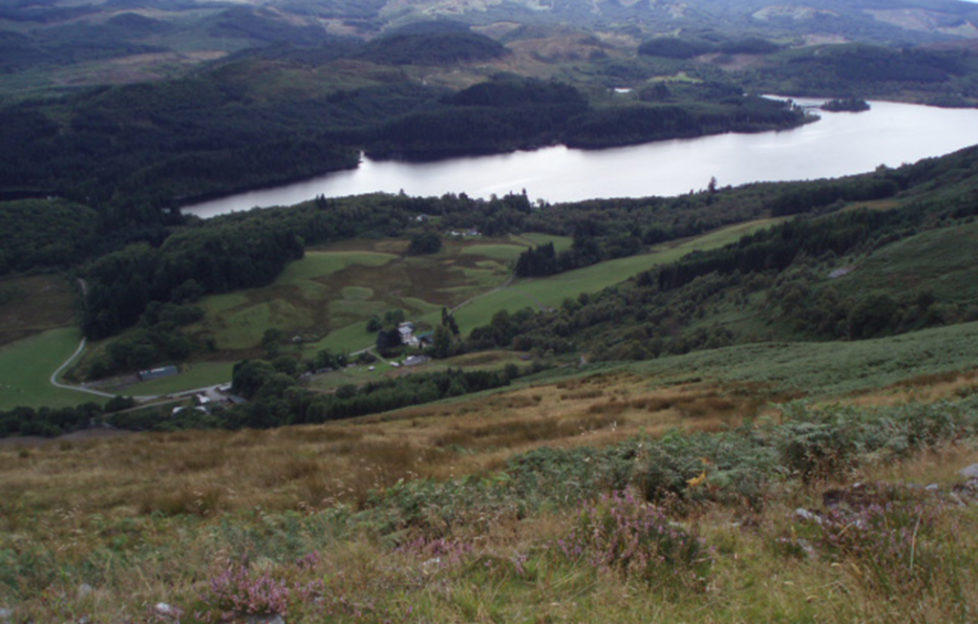 Walkers in the Loch Lomond and The Trossachs National Park will be able to enjoy more of the great outdoors after a court battle.
The National Park's Authority has won a landmark legal appeal against the Drumlean Estate, near Aberfoyle, which will ensure walkers and others can exercise responsible access within the estate which sits between Loch Ard and Ben Venue.
The case went to court over three locked gates and a 'Danger Wild Boar' sign erected by the estate, owned by Liechtenstein-based firm Renyana Stahl Anstalt.
However, the case went to Sheriff Appeal Court, where judges agreed with the park authority, who believed the estate was blocking members of the public from enjoying rights of 'responsible access', which was granted by the the Scottish Parliament's land reform legislation.
Now, the company has to comply with an enforcement notice originally issued by the park authority in 2013.
Loch Lomond and Trossachs National Park Authority and Ramblers Scotland have both welcomed the verdict.
Jess Dolan, director of Ramblers Scotland, said: 'Today's excellent ruling finally brings to an end the landowner's long-running and unwise attempts to stop people accessing the beautiful Drumlean Estate.
'Ramblers Scotland commends the national park authority for its commitment to defeating this appeal, which had the potential to set a worrying precedent and undermine our world-class access legislation.
'The opinion also usefully clarifies a number of legal points which we believe will make it easier for local authorities and our national parks to uphold Scotland's access legislation in future when faced with landowners obstructing public rights in this way.
'We will continue to work with authorities across Scotland to challenge any attempts to block access in future – so that everyone can enjoy the health and social benefits of our amazing outdoors.'
Gordon Watson, chief executive of Loch Lomond and The Trossachs National Park, added: 'The National Park Authority has a duty to uphold the right to responsible access granted to the public by the Land Reform (Scotland) Act 2003 so we are delighted with this decision.
'We took legal action against Renyana Stahl Anstalt in 2013 following complaints from members of the public that access to an area between Ben Venue and Loch Ard was being blocked by locked high gates and prohibitive signage and after repeated attempts by us to resolve the issue with the owners directly.
'It has been a long road to get to this point but we are delighted with this decision for the clarification it provides to other access authorities but most importantly for the public who can continue to enjoy their access rights within this area of the national park.'