Scottish Game Fair gets ready for its 30th birthday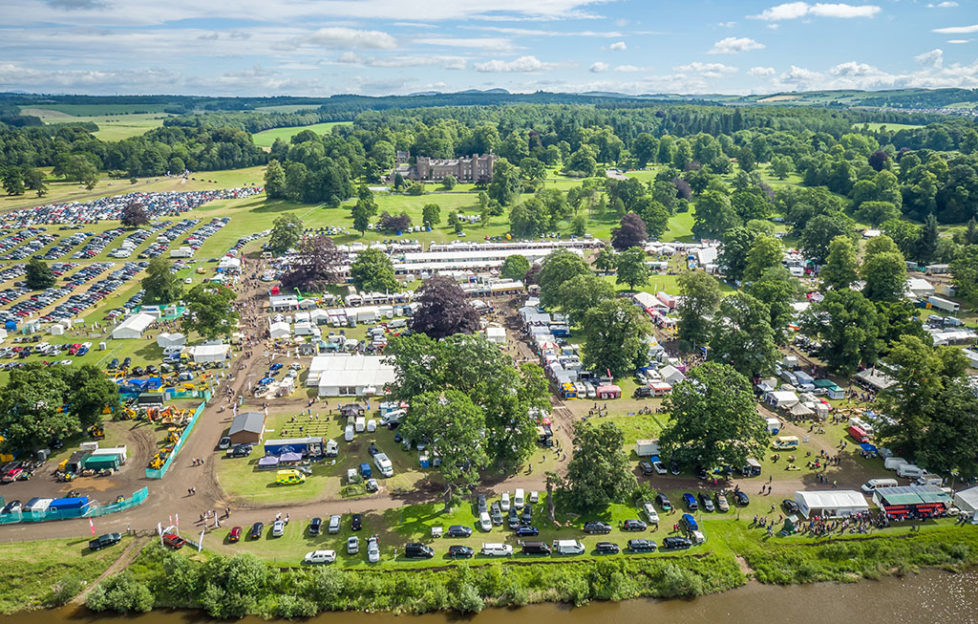 The Game and Wildlife Conservation Trust's flagship 30th anniversary Scottish Game Fair has a new main sponsor.
The event is being held in association with leading rural insurer NFU Mutual for the first time.
This is an exciting new sponsorship for Scotland's largest outdoor country fair with this commemorative event being held from Friday 29 June to Sunday 1 July at Scone Palace in Perthshire.
Founded in 1910 as a farming insurer, NFU Mutual has today grown and expanded its expertise to provide specialist insurance, pensions and investment products for personal and business customers, in and outside of the farming community.
As the main partner sponsor, NFU Mutual will have a central stand near the main ring, giving people the opportunity to chat to local agents and find out more about their vast range of products and services over refreshments. There will also be an opportunity to have a go at a fun 'Guess What?' game and be in with the chance to win a luxury hamper from the sought after local business Gloagburn Farm.
Martin Malone, NFU Mutual's regional manager for Scotland, said: 'We are very excited about our partnership with the Scottish Game Fair in its 30th anniversary year. Traditionally we have a very well recognised presence at agricultural shows and events throughout Scotland, allowing our agents to connect with farming customers old and new over the summer months."
'The Scottish Game Fair is our opportunity to connect with rural people in a different manner and to emphasise that we are about more than farming insurance – we offer a full range of business, household and smallholder policies along with financial services.
'The Scottish Game Fair is also fun, and we look forward to meeting customers old and new in the relaxed setting of the Fair.'
Sarah Ballantyne, head of events (Scotland) for the Game and Wildlife Conservation Trust, added: '"We are extremely proud to welcome the NFU Mutual on board as our lead sponsor of the Scottish Game Fair. This is a significant year for us as it's our 30th anniversary, and NFU Mutual is a fantastic fit as a partner.
'The Fair manages to become bigger and better every year, raising vital funds that go directly to supporting the GWCT's scientific research into Scotland's game and wildlife.
'It is thanks to the support of our loyal sponsors, as well as over 500 traders and tens of thousands of visitors who engage with the Fair that we can continue to deliver Scotland's largest Game Fair. We look forward to building a successful partnership with NFU Mutual.'