Open your imagination with Scottish Geology Festival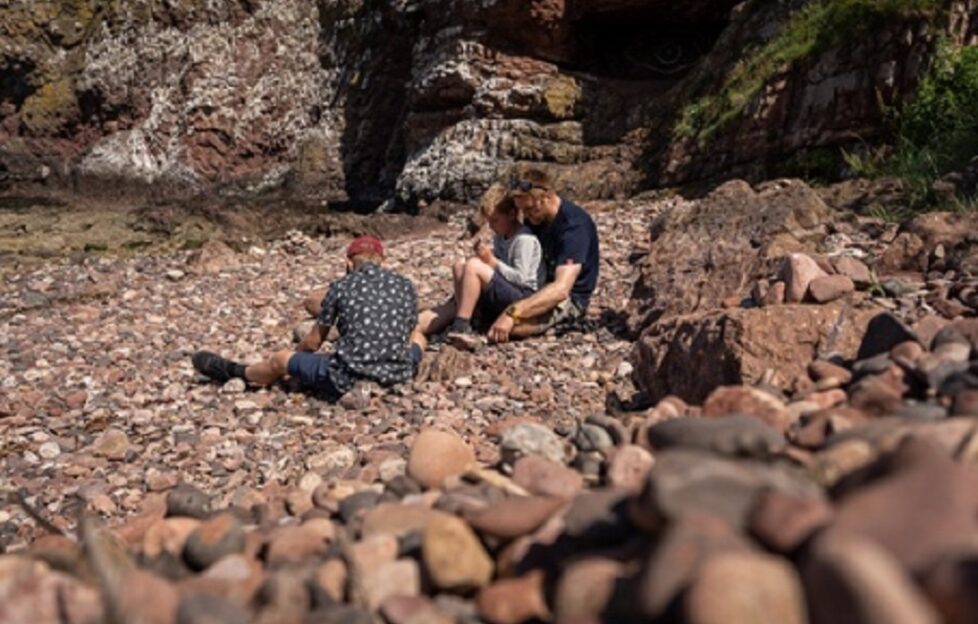 The Scottish Geology Festival 2021 has made quite a splash this autumn during Scotland's Year of Coasts and Waters.
Running until October 17, the Scottish Geology Trust and partners will continue to deliver a packed programme of activities across the country, showcasing and celebrating Scotland's incredible geology.
The Scottish Geology Trusth was launched in 2020 to support Scotland's unique geological assets and campaign on behalf of geological societies, Scottish communities, and education.
The key objective of the Trust is to inspire people everywhere to understand, love and care for Scotland's incredible geological heritage and its role in creating a sustainable future.
From guided walks, to self-guided tours, beach pebble events and online courses, you can explore Scotland's amazing geology no matter how much or little you know about the subject. The Scottish Geology Trust is on a mission to prove geology isn't just a thing of the past, but a tool for exploring our future too.
Dr Katie Strang, secretary of the Scottish Geology Trust, said: 'During the festival we've seen events taking place from the Scottish Borders all the way to Shetland, and even the Yorkshire Coast!
'So far, we've spoken to hundreds of people; those new to geology and those with a keen interest. People have discovered the tales of ancient environments told by their local geology: from pebbles composed of explosive volcanic rock, to gorgeous agates and even tropical marine fossils. There are still a good number of events coming up, so be sure to get involved before we wrap up this year's Festival.'
In celebrating Scotland's Year of Coasts and Waters, the Trust has organised a spread of beach pebble events all around Scotland's coastline. These events are for everyone and will explore the stories hidden in every pebble.
There is even a free beach pebble guide for those interested and attending the events. Visit www.scottishgeologytrust.org/beach-pebble-guide to download the guide.
All in-person events will adhere to Scottish Government advice to minimise the spread of Coronavirus.
For details of the Trust, visit www.scottishgeologytrust.org