Sean Connery's James Bond garage leads the way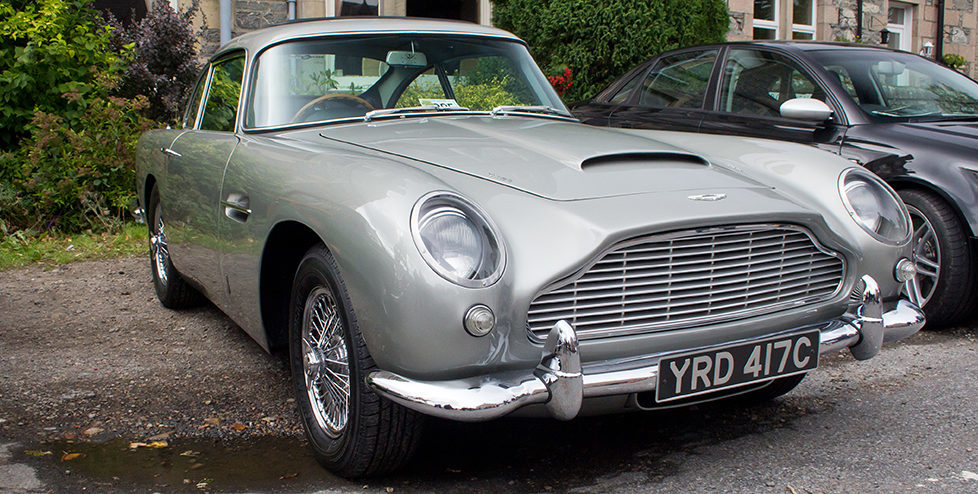 A new study has valued James Bond's garage at £7,277,426 – and Sean Connery's cars top the table.
That's a 863% value increase on the original collective £75,644 price, according to the research by 1st Move International.
It's the original 007, Scotland's Sean Connery, proves himself to be the definitive Bond in the car stakes. His garage has collectively increased in value 7134% – jumping from £17,894 to £1,294,414. Most of this comes Goldfinger's Aston Martin DB5, has seen a huge 16,372% increase in value, and the Toyota 2000 GT from You Only Live Twice: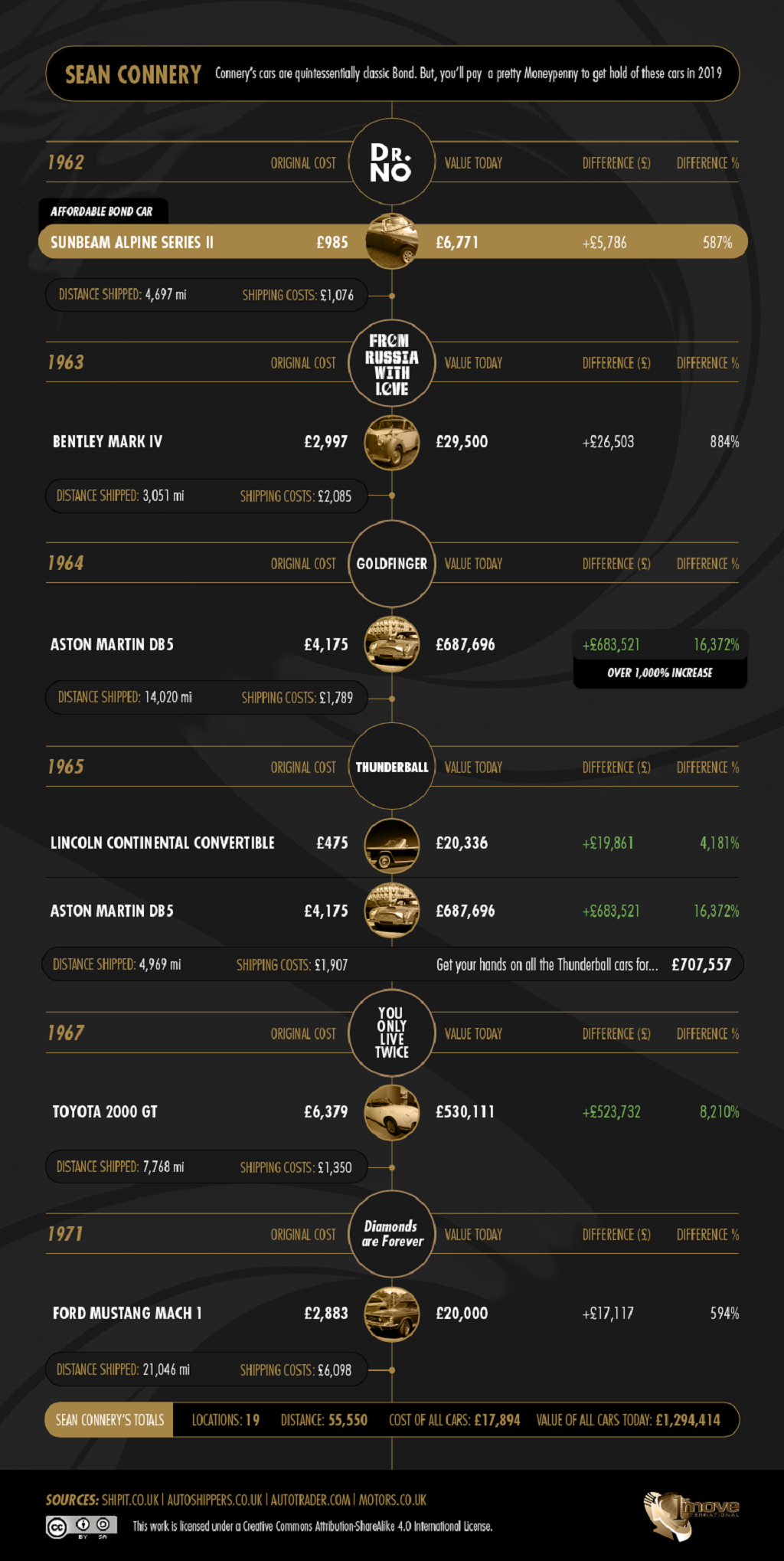 In second place in the Battle of the Bonds is a surprise. George Lazenby, who only did one movie, has an Aston Martin DBS which ahs increased in value from £4473 to £214,950 – a 4705% value increase.
Our current Bond, Daniel Craig – comes third in terms of value increase, though thanks to the limited run of his Spectre Aston Martin DB10 (only 10 were made) Craig's garage is actually worth the MOST – over £4 million:
Dalton and Brosnan bring up the rear. Brosnan's 90s BMWs haven't aged very well, with some actually losing value, and Dalton perhaps did too few movies. Dalton's Aston Martin V8 Volante, which sees a 174% value increase, appears in the upcoming No Time to Die: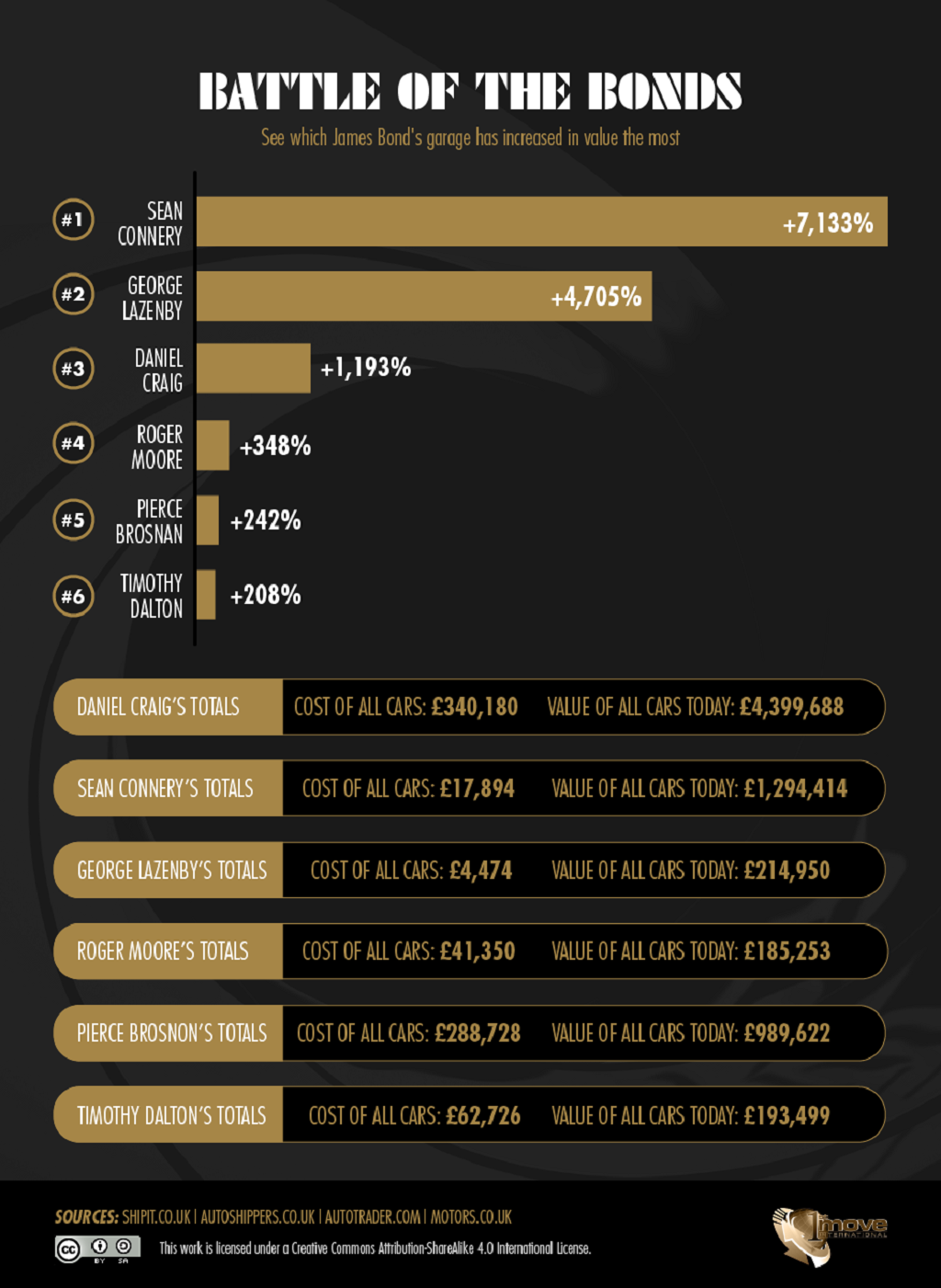 The survey has also revealed the distances travelled by every Bond, to see who would go the furthest to save the world: