Meet Scotland's four-legged police force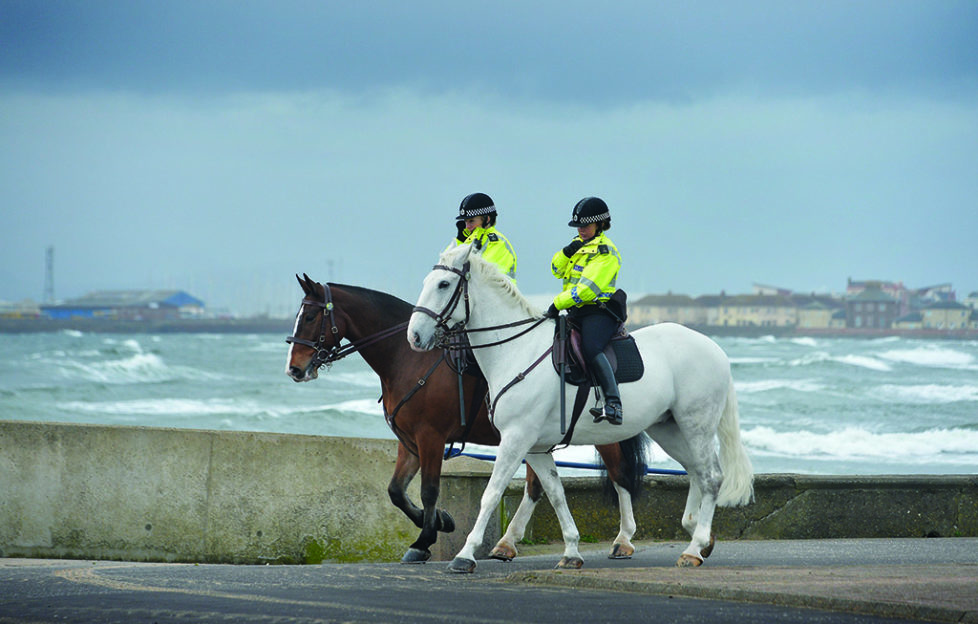 Scotland's mounted police work out of Stewarton in East Ayrshire and provide policing for high-profile events across Scotland.
Mounted officers carry out public order patrols and are a presence at sporting events, demonstrations and processions as well as open ground searches for missing persons, where they can get into areas that vehicles would be unable to access.
There are only 22 mounted constables and three mounted supervisors working in Scotland today.
Inspector Jennifer Aird is in charge of the mounted branch and explains how police horses are selected.
She said: 'Certain breeds of horse are more suitable. They must be able to see above crowds and have a calm and confident temperament.
'Each horse is trialled for 28 days by one of our most experienced riders in order to assess its suitability and then gradually trained to deal with the different situations that it will be faced with at work.
'Some horses can take a while, but others are just born for the job.'
Angus Blackburn photographed Scotland's mounted police to capture the essence of their valuable work in the community.
This feature was originally published in 2014.