Marathon man Gavin puts his best feet forward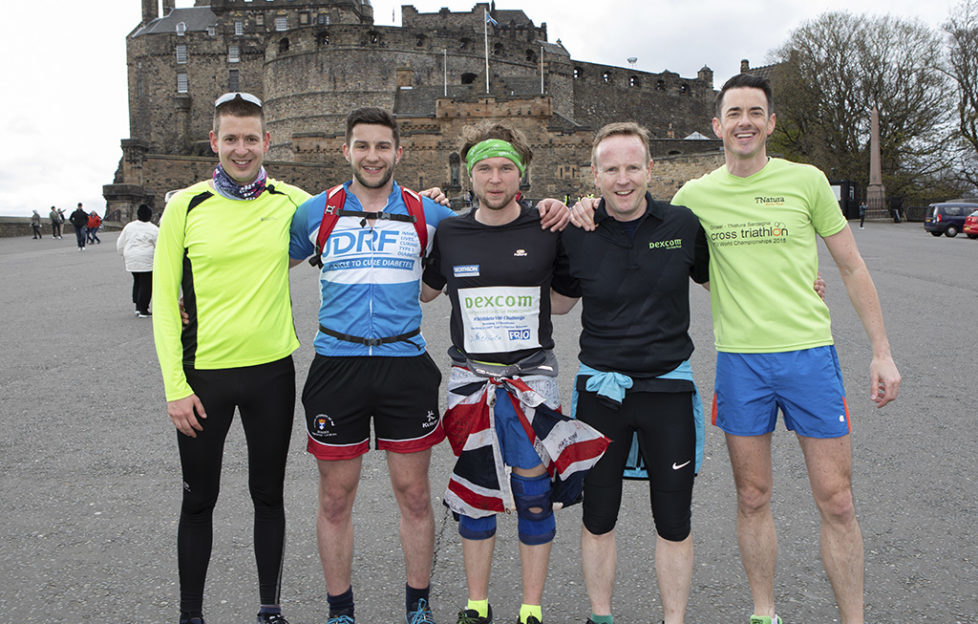 A type 1 diabetic who aims to complete 25 marathons in one month across the UK and Ireland has completed the Edinburgh leg of his countrywide tour.
Gavin Griffiths from London began the marathon on Easter Road at 9am yesterday, passed Edinburgh Castle around his midway mark and concluded the marathon successfully near the Edinburgh Botanic Garden.
'I am running to empower the next generation who have been diagnosed with Type 1 diabetes and the supporting community, educating the collective that they have ultimate control over their long-term health,' Griffiths said.
'While living with the daily responsibilities the condition requires, no goal is unattainable.'
He started the first marathon in Bexley on 12 April and will conclude in London on 13 May, with the hope of raising £10,000 as part of the 'League of DiAthletes' programme.
The new programme hosts 'T1D Heroes' from across six continents who use fun and practical methods to educate people with type 1 diabetes.
Gavin will be continuously monitoring his glucose levels throughout the marathons with the use of a Dexcom G5 Mobile, a continuous glucose monitoring system.
The wearable device tracks glucose levels 24 hours a-day, which can provide real time alerts if levels exceed or drop below defined user-defined levels.
Over 3.7 million people in the UK are living with diabetes, with one in ten of those individuals having type 1. Whilst type 1 is the most common affecting children, it can develop at any point in one's life.
Diagnosed with type 1 diabetes at the age of eight, Gavin, now 26 supports those with type 1 Diabetes through long-distance running.
The 25 Marathons Challenge aims to involve and engage participants connected through this condition with every local marathon route.
Follow Gavin's challenge at Diathlete.org or on Facebook,Twitter and Instagram.