Keeping children engaged with the great outdoors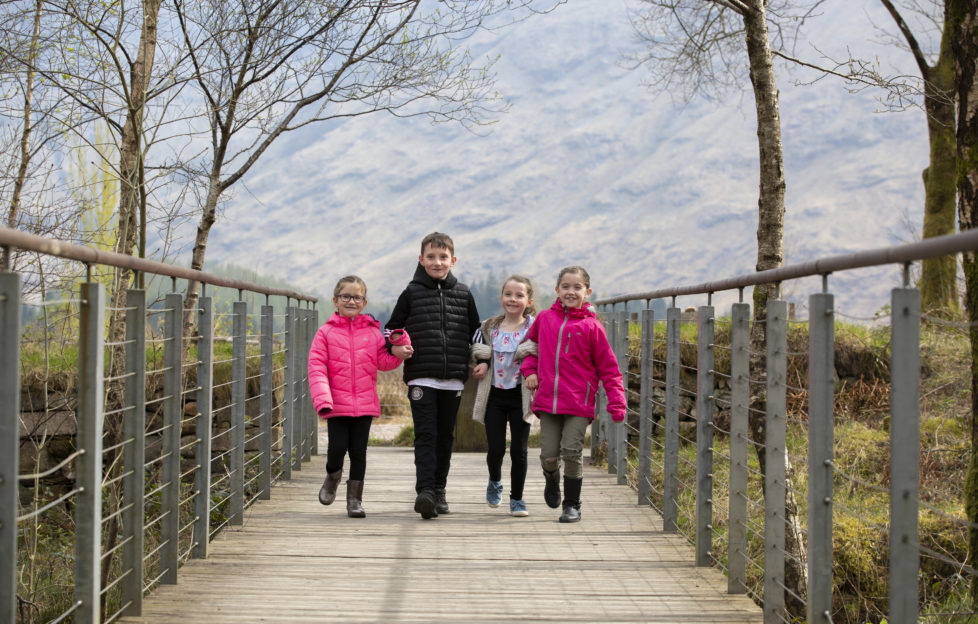 During lockdown, many families have found the time to reconnect with the outdoors. Now that restrictions are starting to ease, conservation expert Jeff  Waddell explains why it's important that families continue to explore nature together and gives advice on how to keep young ones engaged with the great outdoors.
THE National Trust for Scotland (NTS) cares for and protects some of Scotland's natural and national treasures and Jeff Waddell is a senior natural heritage advisor with the charity. Waddell is lucky enough to spend his working days in some of Scotland's most breathtaking countryside locations, including Ben Lawers, Ben Lomond, Grey Mare's Tail and St Abb's Head.
Here, Waddell explains why parents should continue encouraging children to get out into gardens and woodlands to discover wildlife, learn about animal and plant species and protect Scotland's heritage.
Nature is a great environment for learning
"Spending time outdoors is great for physical and mental health. Kids have that creativity to play without games consoles and they can form lasting friendships through adventure."
Turn exploring nature into an adventure
"Once a child becomes interested in nature, there's a chance it could start a deep interest that might stay with them for the rest of their lives.
"My fascination with the great outdoors started at a young age. My friends and I would spend summers swinging on makeshift rope swings, going on adventures in the woodlands and swimming in the burns.
"When I was 10, we went for a family day trip to Grey Mare's Tail, which is located towards the Border in the South of Scotland. I was just in awe of the reserve and the size of the waterfall. As a young boy I really enjoyed the adventure that goes with exploring new places – I still do to this day."
Learn new things together
"Recently my son and I have been spending quality time together getting out for our daily dose of exercise. It was my turn to pick what we were doing, so I chose a nice big walk through our local forest. The walk started off by pointing out a few of the plants like the sticky willows and nettles, the different species of fungi and moss, alongside the wide variety of trees. It didn't take long until my son was pointing out all the different species he could find himself, and I was just blown away with how much he had taken in."
The world is your playground
"Children can also get a lot of satisfaction through collecting 'treasure' – I encourage people to collect things responsibly from nature. Plants that are obviously in abundance in an area are ok to take, as long as you're not on a nature reserve and just take a couple rather than uprooting them. Any insects you find are likely to be common too. 
"Kids are never bored outdoors, there is so much to take in and to do. Some of the best activities are right here on our doorsteps."
As lockdown restrictions continue to ease, all the NTS's countryside sites and around 30 estates and gardens – including St Abb's Head National Nature Reserve, Ben Lawers, Culzean Country Park in Ayrshire, Threave Garden in Dumfries and Galloway, Brodie Castle's garden and estate in Moray, Arduaine Garden in Argyll, and Crathes Castle's garden and estate in Aberdeenshire – are open to visitors. Visit www.nts.org.uk to check details of opening times.
Read travel writer Phoebe Smith's tips to help countryside explorers slow down this summer and notice the little things in nature.